Struggling to enhance your digital image quality? Whether you are a photographer or a newbie designer, editing, optimizing, and organizing photos seems like a daunting task. You can make this process easier by using photo editing tools. These tools offer unique features for transforming average-quality images into incredible ones. You must have heard about Adobe Photoshop, but there are others too. Canva, Lightroom, On1 Photo RAW, Colorcinch, and Corel PaintShop Pro are also helping millions of designers and photographers. But, before we dig inside their features, let us see why there may be a need to edit your photos.
Why is Editing Photos Imperative?
Even if you have captured some fine photos, adjusting color balance, exposure, and the overall appeal is essential. High-quality and attractive photos are always better for engagement than boring and dull images. People tend to use various image upscaler tools to enhance image quality. These tools are fantastic when dealing with low-quality images. Some of these upscalers are ideal to enlarge your images without affecting their quality. Numerous adjustments, from the correct format to the ideal size, are important before uploading images on a website. Setting these adjustments, improving quality, and enhancing the overall appeal of images involves a lot of detail. Thankfully, photo editing tools can automate and assist in the editing processes. But, selecting the right tool is a key to success. This article provides some of the best photo editing tools for 2022. Check out their features and see which one can fulfill your photo editing needs:


This ground-breaking tool is a powerhouse in the graphic design industry. Everyone can use this versatile software, be it a website designer, digital artist, or photographer. Some of the commonly used features of this tool include layering, masking, and retouching. Additionally, its latest variant offers AI technology that automates the neural filters, making it easier to perform one-click edits. You can also enjoy commendable features like sky replacement, pattern preview, and live shapes. Thus, handling even the most complicated projects is no more difficult with Photoshop.
Pros
Offers a dynamic set of features for retouching and edits.
Provides an integrated library for stock photos.
Transforms ordinary photos into professional ones.
Unique image customization for social media.
Cons
Photoshop is expensive, and its licensing model annoys many of its users.
Not the right fit for beginners, the multi-layering features can sometimes be confusing.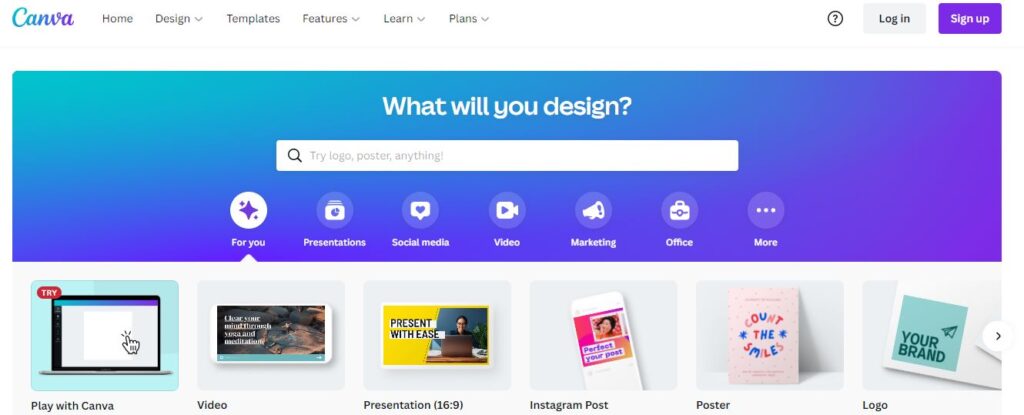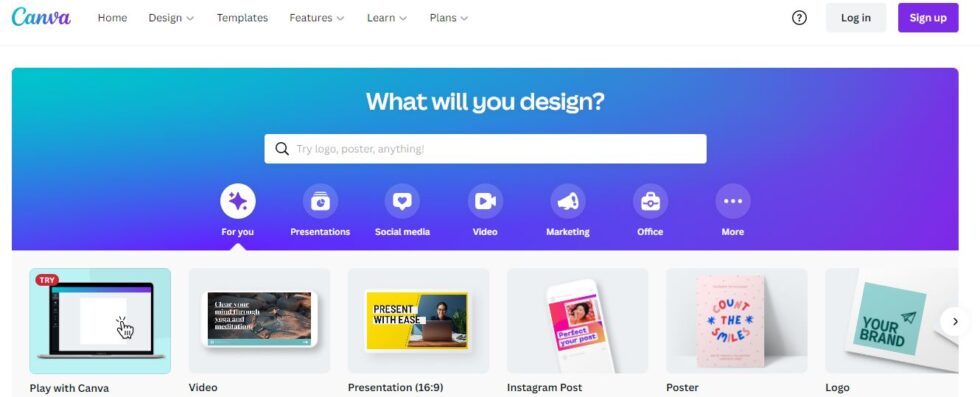 Canva offers a fantastic online image editing tool. If you want templates, web design solutions, and photo editing, all in one place, check out Canva. It features a wide range of options for photo editing and provides numerous templates for web and social media images. Besides this, you can also use Canva for video editing. The drag and drop option let you edit within minutes. You can also get access to multiple stock photos if you need more visuals for your designs. This is not the end; you can trim, crop, resize, and add quick captions to your images. Thousands of filters are also present to give your photos a magnificent look. Canva even lets you edit the pictures with your team. Yes, call your squad on Canva, access any device, and start working.
Pros
Provides a wide range of templates.
Even beginners can learn to use it without having any technical skills.
The tool is cost-effective. A basic free version is also available.
Enables template customization.
Cons
Creating elements is not possible. You can only use the pre-built designs and items like stickers, frames, and shapes. Creating them from scratch is not possible, which is an option in Photoshop.
Canva is not great in alignment as users always find a lack of control of the design elements.
The tool does not allow local file storage. If you plan to change your photo editor in the future, you cannot download the files from Canva.
Canva offers a variety of photos and templates, but it has thousands of users. So, the templates might look too generic, and creating something unique is a challenge.


If you are budget-conscious and looking for a Photoshop alternative, try Corel PaintShop Pro. Here you will find no subscription restriction as Photoshop wants you to pay every month. Users find Corel PaintShop much more effective in fulfilling their basic editing needs. The tool is perfect for beginners but does not provide advanced features like detailed typography and 3D modeling. Still, you can do a lot with Corel. It lets you perform all basic photo editing tasks, from cropping and color enhancement to fade correction and light adjustment. The software also features some professional tools for graphic creation, image editing, retouching, and restoring.
Pros
Provides features similar to Photoshop but at a low price.
Offers a variety of tutorials and help.
Features face detection technology that makes image clustering easier.
Its app supports 40+ file formats and also provides a slicer tool.
Cons
Not suitable for many professionals due to lack of advanced features.
Not available for Mac users.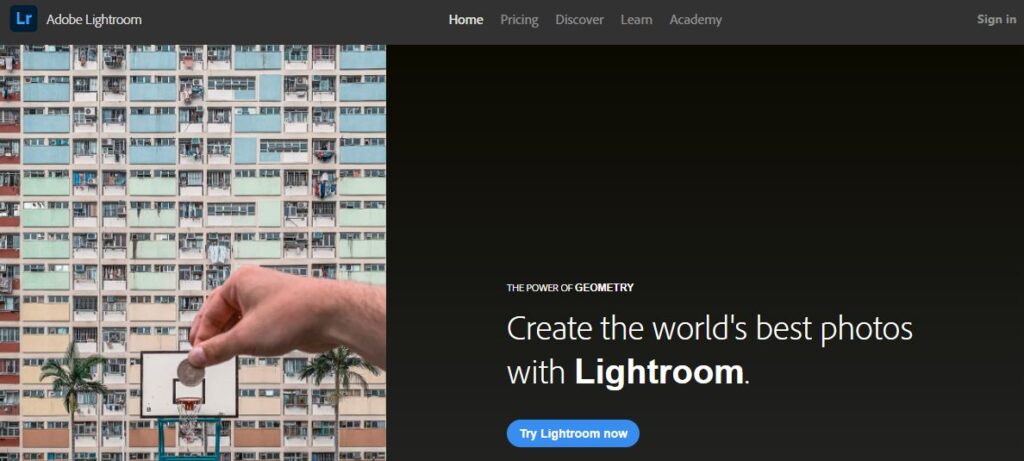 Like Adobe Photoshop, Lightroom is also a common choice of photographers. The Lightroom program offers two options, basic Lightroom and the Classic. The first one is for the newbies, while the latter intends to fulfill professional needs. The tool provides HDR merging/panorama, keywords for album sharing, drag and drop option for albums, and watermarking. Besides this, collaborative editing, AI-powered tools, and textured slider options are also available.
Pros
Provides an auto synchronizing option for cloud sharing.
Enables batch processing and saves time.
It is a non-destructive tool and doesn't affect the original images.
The file management process is excellent.
Cons
Absence of plugin support and local printing.
Users get annoyed with limited sharing options.
Long-term usage can be expensive.


If you do not want to spend a lot of time editing images, ON 1 Photo RAW can be the right choice. It offers a free trial version for 30 days and has some jaw-dropping features for making your images stand out. Thanks to its Edit History option that lets you review your former editing steps, you can come back and make changes quickly. Besides this, it provides advanced features like masking, text addition, and blending. The latest 2022 version offers even more impressive features like excellent file management, sky swap AI, 23 new filters, no noise AI, portrait AI, etc. After editing, you get the option of social media sharing, photo enlargement, and printing. There is a cloud storage option, too, and a mobile version.
Pros
Provides an option of purchasing the entire program instead of paying for the monthly subscription.
AI-based portrait editing is present.
Enables you to use Photoshop plugins.
Provides a lot of face tuning tools and lens adjustments.
Cons
The interface is not intuitive, and navigation looks confusing to some users.
Users need to pay ON 1 for getting the tutorial videos.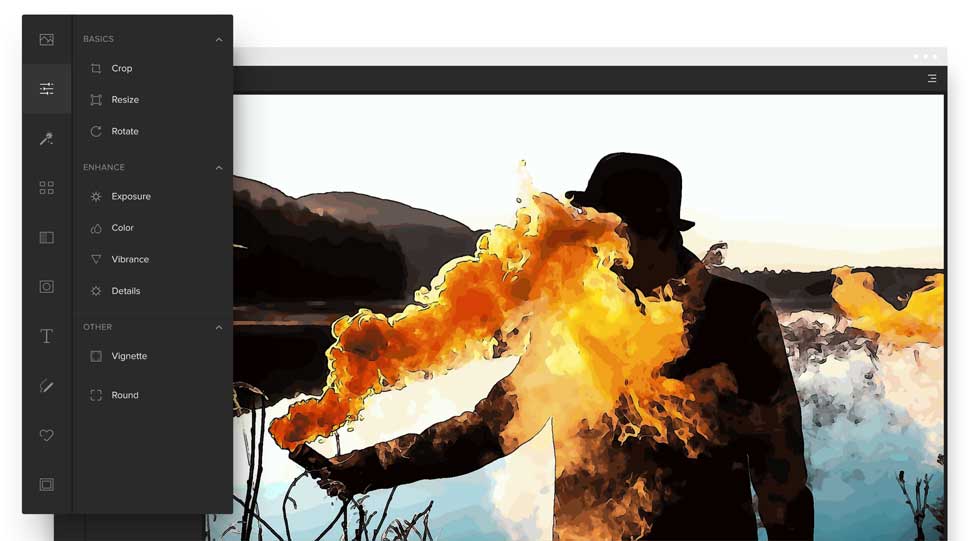 Colorcinch is an all-in-one creative platform that allows you to transform any photo into personalized artwork. You can crop, resize, and enhance your photos with AI-powered photo effects and editing tools.
This photo editor comes with a simple and straight-forward interface. You can play around with its incredible library of hand-picked vector icons, masks, and overlays. You can apply different blend modes to your photos and give them a unique look.
You can create and organize your projects with its user-friendly layers panel and you have full control over your photos' exposure, clarity, saturation, color, etc.
Pros
Straight-forward interface, clean-no ads
Works online and offline
Essential photo editing is free and no sign-up is needed
Hundreds of AI-powered artistic effects -turn any photo into sketch, painting, cartoon with just a single click
An incredible collection of stock photos, vector icons, masks, and overlays
Cons
Limited features for non-premium users
Doesn't work on mobile devices
Final Verdict
In short, the above options are ideal to satisfy your photo editing needs in 2022. However, picking the right tool among these five choices depends on your specific needs, knowledge, budget, and business level. While some tools offer a free trial version, others require you to pay even for the tutorials. So, take your time, analyze your requirements, and opt for the one that suits you the most.