MN Web Host Company
Minnesota Web Hosting
USA based web hosting out of Minnesota.
Server Backups & Uptime
99.999% Net Uptime, Smart Routing™ Technology
Performance
SSD Drives (20x Faster than traditional HDDs)
USA Dedicated Servers
We have state-of-the-art data centers, one in Washington D.C., and the other near One Wilshire in Los Angeles.
Security
Our managed servers come with Auto-Updates & Corero DDoS protection, to help avoid vulnerabilities and increase performance and reliability.
Customer Service
We respond to email, phone and text.
Why Do I Need Website Hosting Services?
Here's the tie between websites and hosting services. Once a website is created, it needs to have an official home on the internet. The companies that provide these homes are called "website hosting services".
The physical buildings that contain hosting services are called "data centers" and contain many computers called "servers". They allow you to lease a small piece of these servers to store their websites and their information.
These data centers are entrusted to keep your website access working flawlessly for your visitors every second of every day. Therefore, they typically have safeguards in place to avoid website service interruptions. Some of these safeguards include:
Backup power systems
Redundant communication equipment
Fire prevention and suppression systems
Flood prevention and mitigation systems
Rigorous security precautions
Essential
1GB Storage
10GB Bandwidth
1 FTP Accounts
1 MySQL Database
Free SSL 
Professional
3GB Storage
20GB Bandwidth
Unlimited FTP Accounts
5 MySQL Database
Free SSL 
30 Minutes of website updates
Premium
4GB+ Storage
25GB+ Bandwidth
Unlimited FTP Accounts
Unlimited MySQL Database
Free SSL 
1 Hour of website updates
Website Health Report (security, speed performance, page views, uptime monitor, SEO keywords, backups, and more)
WordPress Web Hosting Features Include:
30 Day Money Back Guarantee
Secure IMAP Email
Access Email from Any Device
Code in More Languages
PostgreSQL, MySQL, Ruby, PHP
Webalizer Graphical Statistics
AWStats Graphical Statistics
FREE 1-Click Installer
WordPress, Drupal, Joomla, etc. 310+ Applications.
FAQ for Minnesota Web Hosting
How We Provide Superb Website Hosting Services?
Top-notch equipment performance. Our servers, where your website will reside, have SSD drives. These are at least 20x faster than the traditional HDD servers offered by many other hosting providers.
Automatic server backups for your website as well as Smart Routing™ Technology.
Simple and painless setup. Web hosting selection doesn't have to be difficult. We walk you through all the important components that will ensure your website and your customers remain safe and happy. We will also make sure your website management settings are set up correctly with the hosting company.
State-of-the-art storage. We have chosen to store your valuable websites in one of two dedicated, green data centers in Washington D.C. and Los Angeles.
Superb server management. Our managed servers come with Auto-Updates & top-notch Corero DDoS protection to help avoid potential attacks and increase performance and reliability.
Do I Need an SSL Certificate?
One thing a website hosting service can do for you is to ensure your website is secure. Unfortunately, there are people out there on the internet that would love to steal the information transferred between your website and your visitors. How can you prevent them from succeeding?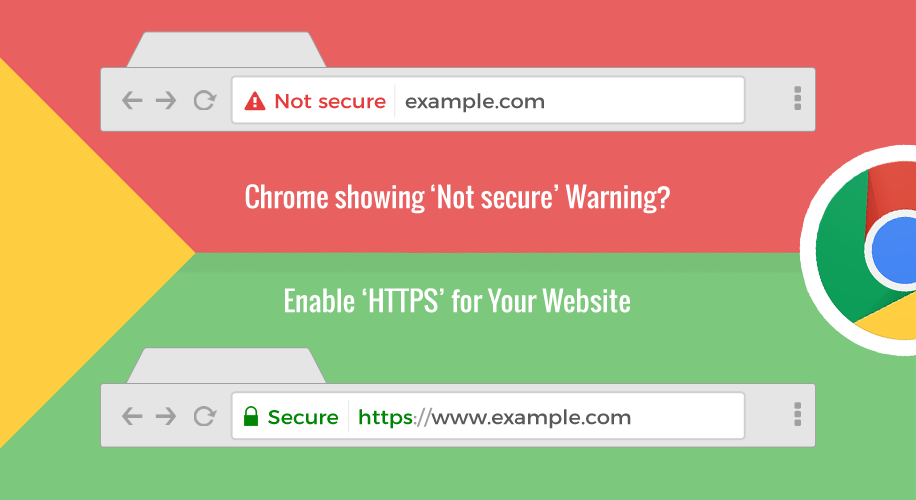 As part of your hosting services you can choose to have an SSL Certificate. This small piece of code in your website ensures that your transferred information is safe and secure when either your visitor enters it from their computer or phone, or your website sends sensitive information to them.
The easiest way to see if a website you are using has an SSL Certificate is to type in the website's name. There will be several characters that are added to the beginning of the website.
If the website name starts with https:// then your information is secure.
If the website name starts with http:// then be careful about providing confidential information on this site – someone may be able to steal it.
How Much Does Website Hosting Cost?
We start at $20/mo.
Most website owners like yourself are concerned about adding additional costs related to their website. Unfortunately, hosting services are a must for visitors to find and browse your awesome site. Deciding which service to use can be confusing, and shouldn't be done simply by looking for the lowest monthly rate.
Before deciding on where to host your website, consider the following questions:
Customer Service. If you have questions about your site and want to talk with someone, would you prefer to talk to someone local who answers their phone and knows your website, or someone sitting thousands of miles away that considers you just one of a bazillion website owners that want information?
Storage.

 

How large is your website now and what is planned in the future? Your website developer can tell you relevant statistics like number of pages, video/image sizes, blog estimates, extra code, etc. This info will help you plan for the amount of storage (i.e. 1 gig, 5 gigs).
Bandwidth.

 

How fast does your website's response time need to be? Are there videos? Large images?
FTP accounts.

 

FTP is a type of computer ("server") and also the way the server sends/receives information between other computers on the internet. You might want more than one account if you need additional website security or if you transfer a large amount of information to/from your website.
MySQL Databases.

 

Your website stores information in structures called "tables". Tables that logically point to one another are stored together as "databases". MySQL is a system that manages a database's information. If you have a large amount of information to store on your website or are concerned about the speed of your site, you may need to have multiple databases.
What is the cost to you and your business if your website has hosting issues that need immediate troubleshooting and fixing and you can't get a hold of anyone?
What If My Website Uses WordPress?
You are all good. Because WordPress is our primary website creation platform, we offer exceptional hosting support for WordPress websites. These technical advantages include:
Why Work With Watermark Design
Great Communication
If you've ever worked with an agency before, you know it can be frustrating to get the designer on the phone. We take pride in being readily available through both phone and email.
Top Results & Monitoring
Building a mobile-friendly website is key. We take it further and look at the speed of your website, page views, keyword ranking, security and uptime.
Increase Traffic and Leads With A New Website