Responsive Website Design & Development
Our goal is to provide jaw-dropping web design to start-ups, small businesses and non-profits—we especially enjoy working with churches. We love working with the curious, the novices, the outdated, the little guys, the mom and pop shops, the entrepreneurs and the up-and-comers. We are designers that care and love challenges.
Website design doesn't need to be complicated
We strive to create responsive websites that are clean, modern, user friendly and fit your unique needs. We specialize in WordPress websites, not because it's easy, but because it gives you control when we are done. All our websites come with a user login and training, but we are always available to help you update the site as needed.
Did we mention that all of our websites are responsive? This means that your website will automatically adjust to the screen size of your viewers for optimal viewing, whether it be on a phone, tablet or desktop computer.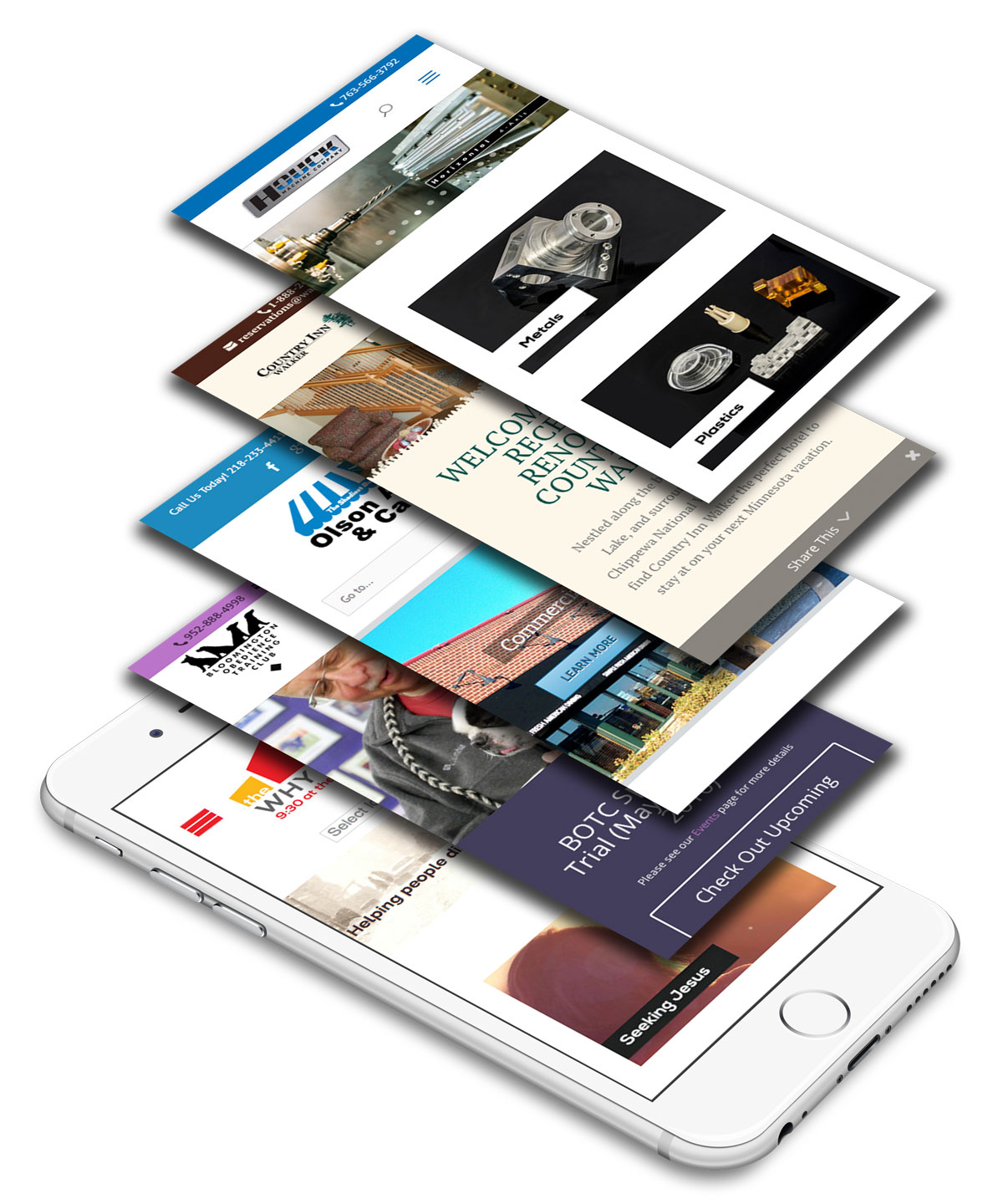 Need a website?
You've come to the right place! We have experience and knowledge in web design & development, graphic design, web hosting, local SEO and site maintenance. All of these pieces work together to provide you with a successful website.
Responsive Mobile, Tablet & Desktop Friendly Design
One website that provides an optimal viewing and interactive experience.
Why You Need A Responsive Website
Display consistent branding online through 1 website.
Adapts to future devices. No matter what the screen size someone is viewing, your website will display properly with responsive design.
Mobile usage is on the rise. More than 58% of American adults own a smartphone. There are currently more mobile devices on earth than there are people.
Blogging and social activities bring mobile visitors. If you're sharing content or links to your website and don't have a responsive website you're going to have a high bounce rate.
Cost effective & easier to manage. You don't need to design 2 sites anymore, only 1.
Positive user experience. If a mobile user visits your website and is frustrated with the user experience they will leave your site immediately and go to another website (most likely a competitor).
Shopping on mobile devices is steadily growing. 80% of consumers regularly use their smartphones to shop online.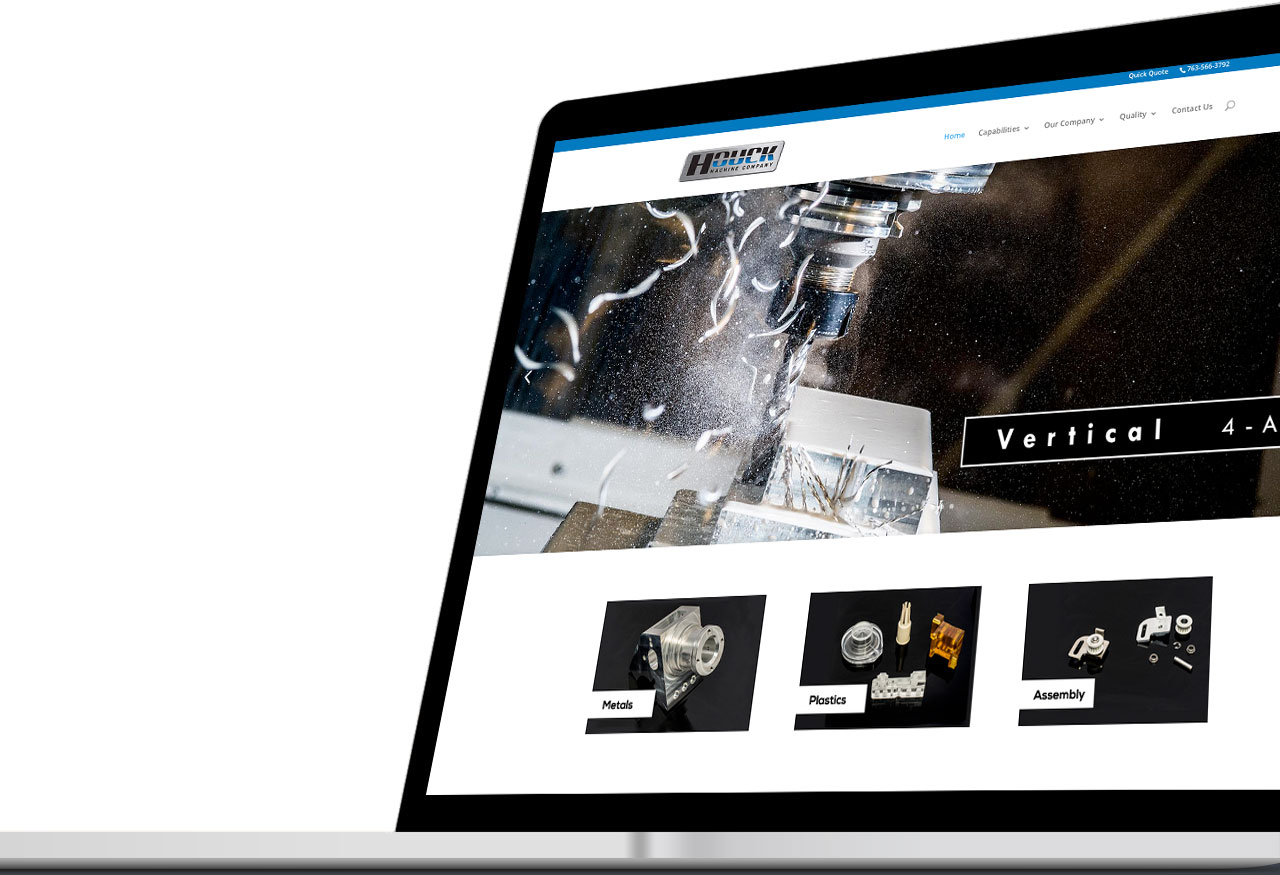 Design & Strategy
So… how does this work?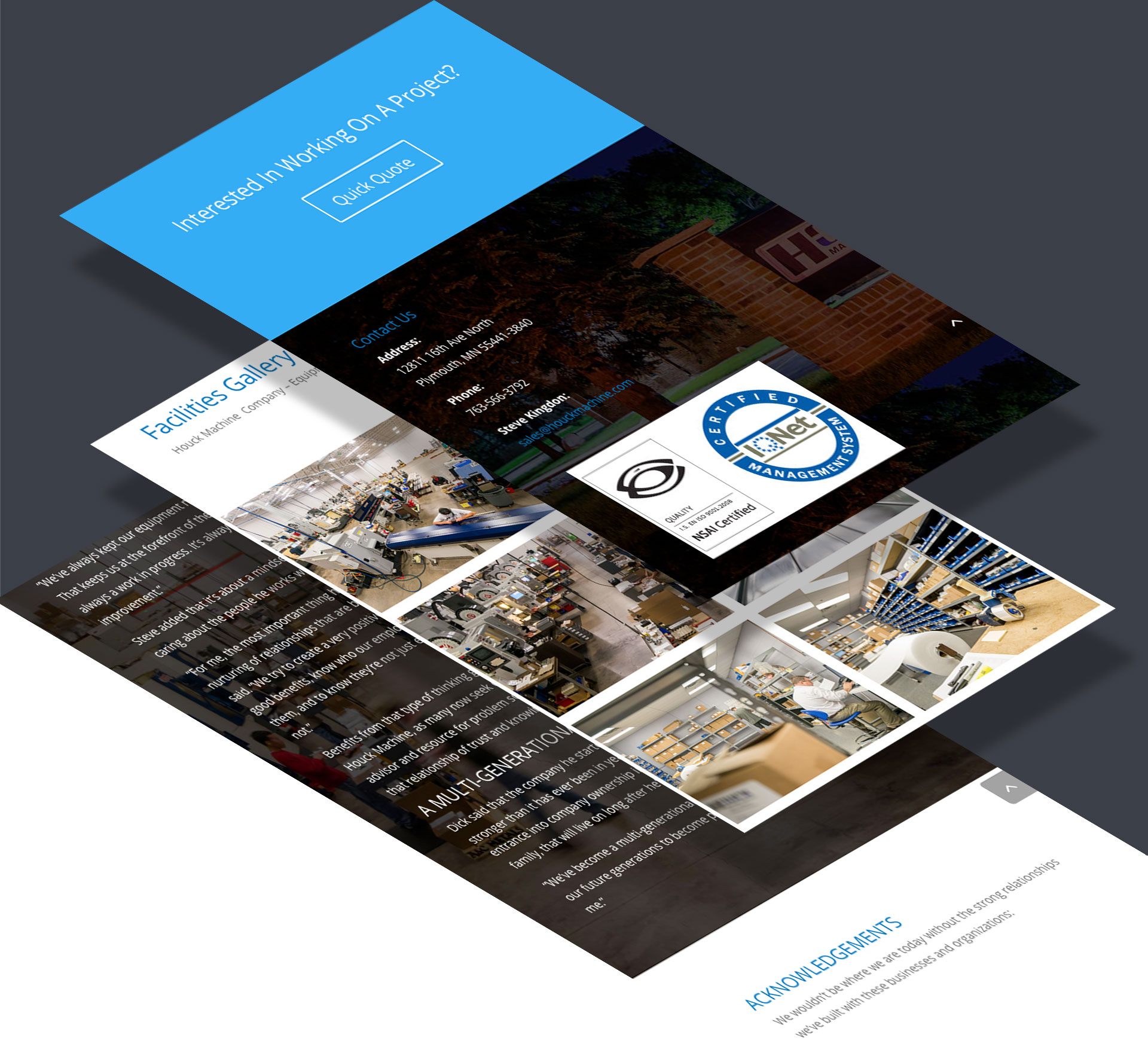 It provides you a flexible foundation—your website will adapt to the screen size of the device upon which the website is viewed.
Internet access that is made on a mobile device

60%

60%

People who choose a different search result if the site is not mobile friendly

40%

40%

Emails that are now opened on mobile devices

51%

51%

People who will abandon a web page if it takes more than 3 seconds to load

40%

40%
Frequently Asked Web Questions
Q: What's your turn-around time?
A: We have a 60-day turn-around on web design projects. If your project has a shorter timeline, let us know and we'll make it happen.
Q: How much does it cost?
A:  A better question might be: "We have a budget of [x] amount. What can you do with it?" We take that amount and put together a proposal based on your goals with your website.
Q: Do you host websites?
A: Yes. We can host all our client's websites.
Q: Do you offer content management system (CMS)?
A: Yes. We build all our websites on WordPress—a CMS. This allows our clients to manage their own sites easily.
Q: Do you offer maintenance plans for websites?
A: Yes. We have different packages that are built into our hosting packages. We can also make updates on an as-needed basis.
Q: What if I forget how to update my website or need help?
Have more questions? Contact Us and we will answer them.
Tips To Help With Your Website SEO
How Google works and how to build citations locally for your business.
1. How Google Search Works
This video shows questions that Google asks before showing your search results. How many times does this page contain my keywords? Do the words appear in the title, url? Is this page from a quality website? What is this sites page rank? What outside links point to it?
2. Using Search Queries To Improve Your Site
Learn how to use the search queries featured in Google Webmaster Tools to make improvements to your site.
It's important to think about the goals of your website and business.
Why
Build Citations For Your Local Business

?

A citation is any mention of your business on the web, with or without a link.
It can come in various forms with all of the items listed or only one:

Company name, address, phone number, website link
1. Expert Local Citation Survey 2016
57% of local experts say accurate citations are Very Important to local search ranking.
86% of local SEO experts say quality of citations is more important that quantity of citations.
2. Local Search Ranking Factors
General Ranking Factors | Specific Ranking Factors
Relative Change in Importance | Negative Ranking Factors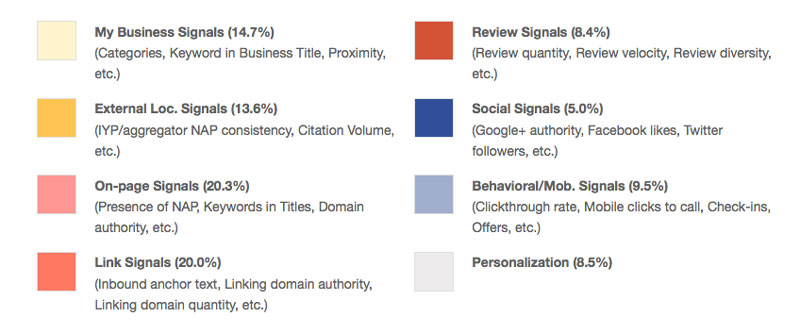 3. Local Listings Made Easy
Moz Local creates and maintains business listings on the sites, apps, and directories that factor most into local search engine results. Moz Local helps local search engines – and new customers – find your business online.
4. Local Citation Audit & Clean Up with NAP
So what is the NAP format? NAP stands for Business Name, Address, and Phone Number. Having this information listed on another website such as Yelp, Google, Yellowpages or Local.com gives positive votes for your local listings. Do not overlook duplicates or having the incorrect info because this will not help.
5. How Long Does It Take To Rank In Local Search?
5 scenarios by BrightLocal:
Increase Traffic and Leads With A New Website
Why Work With Watermark Design
Great Communication
If you've ever worked with an agency before, you know it can be frustrating to get the designer on the phone. We take pride in being readily available through both phone and email.
Top Results & Monitoring
Building a mobile-friendly website is key. We take it further and look at the speed of your website, page views, keyword ranking, security and uptime.