Need Web Design
& SEO Services?
Watermark Design is here to make your life easier and your business better.
No big deal. 😉
Watermark Design Services
Watermark Design is a Minneapolis-based Website Design & Development, Search Engine Optimization (SEO) & Web Hosting company. We have over a decade of experience in providing top-notch websites to startups, small businesses, non-profits, and more.
A Minnesota Web Design Company
Hello. We are Watermark Design, an Elk River, Minnesota Web Design Company.
At our company, we're all about making your message crystal clear, turning your clients into total heroes, tracking the heck out of your results, using that data to constantly improve, and helping your biz soar to new heights.
Our aim is to make your life easier and your business better. We're here to help and support you every step of the way! 😊
We love working with the entrepreneurs, the up-and-comers, the curious, the novices, the outdated, the little guys, and the local mom & pop shops.
From website design to helping with "Near Me" Local Searches.
We are designers that care and love challenges.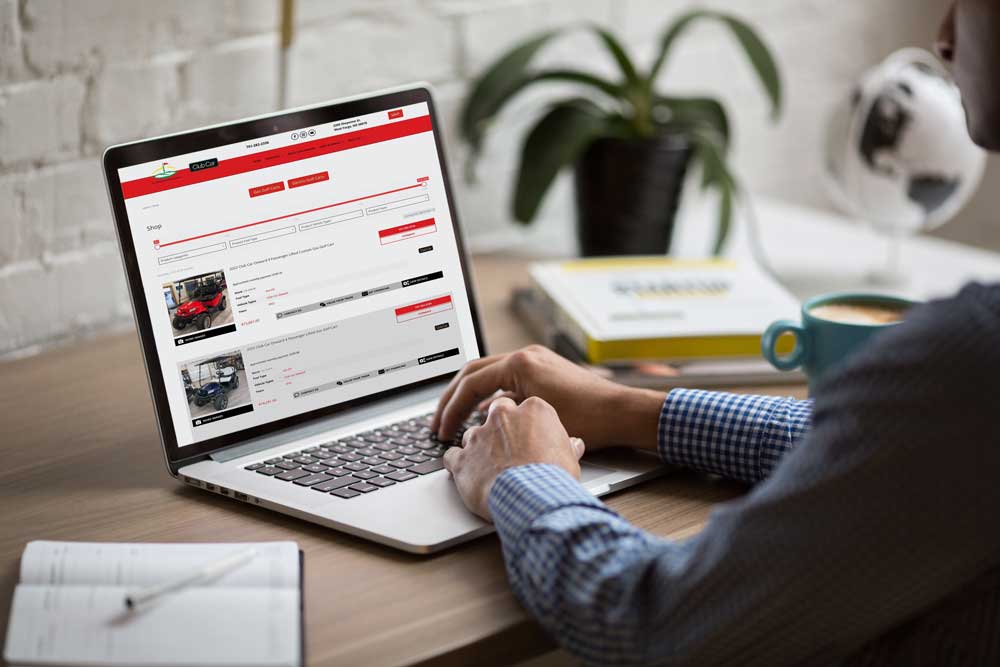 Why People Love Our Web Deisgn Services

Mark blew our expectations on our project.
We look forward to working with Watermark Design again in the near future.
Dustin Gunderson, SPS Metals

Mark has been a DREAM to work with!
Our website went from simple to complex by adding an online store, and Mark did an amazing job! Mark is very responsive, professional, and truly an expert at his profession. I don't know where my business would be without him!
Michele Pennington, Stashios

Mark has revamped our website and it has exceeded my expectations!
He is easy to work with, listens to what we are looking for and provides great customer service and a great customer experience. His work is worth every single penny!
Dawn Pritchard, All Season Motorsports

Built us a custom program exactly how we had requested
Mark was referred to us by a friend - He did an excellent at getting logged into our WordPress website and cleaning things up so they were functioning as fast as possible - Then he built us a custom program exactly how we had requested - He is our guy from now on - We are glad to have working for us as our business grows -- Give him a shot
Shawn Peck, Whitetail Plans
A Few Of Our Minnesota
Web Design  & Development Projects
We Are Web Designers, Developers, Artists & Techies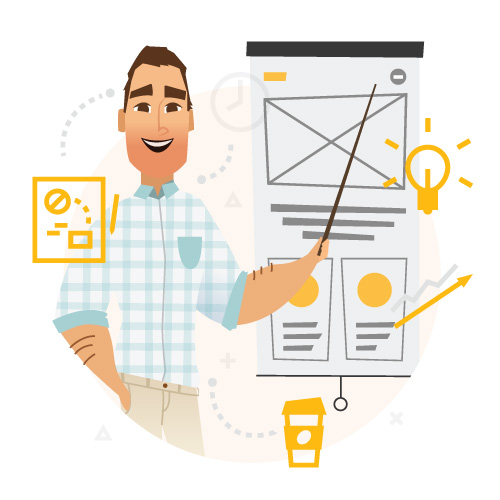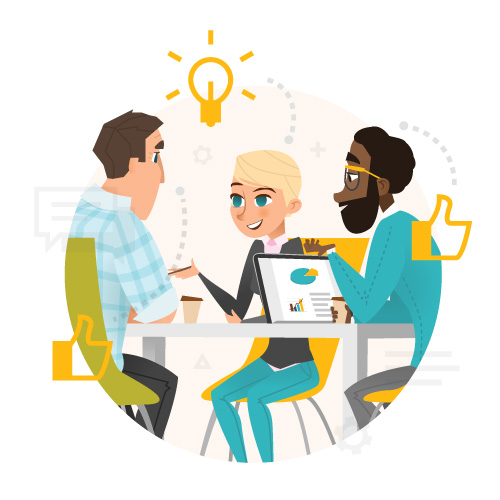 What We Do
We are creative innovators who love to build, design, learn, teach, collaborate and communicate.
We build and maintain websites in WordPress, not because it's easy, but because it allows our clients to maintain their sites if they so choose.
Something innovative & unique we offer to Golf Cart Dealers & Shops is our Build Your Golf Cart Software.
3 Steps To Rank Higher On Google
We live and breathe Search Engine Optimization. No really, we do. Recently we were awarded the Top 1% for the most active users on Semrush.com. You're thinking big deal. Let me tell you why, Semrush is a tool that takes the guessing out SEO with keywords, rankings, traffic and what you're competitors are doing.
1. Schedule A Call
When your Google rankings are as elusive as a unicorn and success seems like a distant dream, it's high time to consult an SEO expert.
2. Custom Strategy
Let's chat about your aspirations during our call. By the time we say our goodbyes, you'll have a blueprint for a plan that'll catapult you straight to the top of the rankings.
3. Higher Rankings
Step up your game and start attracting more traffic and buzz to your business. It's 2023, my friend, and it's high time to see some tangible results and enjoy a postive return on your investment.
Search Engine Optimization
Did you know that we rank #1 on Google? We provide Search Engine Optimization services that stand the test of time. Our custom Minneapolis SEO strategies are extremely powerful and proven to rank your website at the top of Google. Serious business owners hire us and our trusted team of SEO experts for real results. It's that simple.

Questions Other Business Owners Asked Before Saying Yes To A Website Build
Here's some of our Web Design questions and answers.
How much do you charge to build a website?
There's no set answer, but to get an idea see website packages. A website design is quoted based on the needs of the individual project. Every website is unique and will have different needs to specifically fit your business.
Our smallest package starts at $2,500. To get started please tell us more about your website needs or contact us at [email protected]
How long will it take to complete my website?
Our timeline is 4-6 weeks to complete a website but depends on the project since the size and pace of any project is set by the client. We will ask for your feedback through different stages of the project. Along with you providing photos and text if you choose. All this is a factor in the timeline and completion of your project.
Do I have to be in Minnesota to work with you?
No. We work with clients from all over and can communicate by email, phone and Zoom meetings.
Will I be able to update the site myself when it's finished?
Yes. We give you access to your website on completion with a WordPress user login. We also provide you with 1 hour of training so you can make updates with adding photos and text. Our developers are available for more complex items or if you are too busy to make the updates on your own.
Will you maintain our website for us?
Yes. The choice is yours or reach out to us as needed for updates. You can contact us as you require updates to your website and we will quote hourly based on your requests.
Do you offer hosting services?
Yes. Hosting starts at $240/yr and goes up from there based on your needs. Find out more on our web hosting packages.
Will my website be mobile-friendly?
Yes! All websites we build are mobile-friendly and this is more important than ever. We work hard to make sure your website is fully responsive on modern devices and browsers.
Who writes the text/content for the website?
We require you to provide all of the text content for your website. You are the expert on your business. We can also take current copy from your old site or print material and place in your website.
If you need assistance, we have a copywriter on our team who can help write original or clean up existing content at an additional cost.
Do you only create WordPress Websites?
Yes! WordPress is the best content management system that powers more than 62% of the world wide web. "409 million people view 21.2 billion WordPress pages each month." It's due to its flexibility and ease of use. From minimal, informational template websites to custom websites with specific functionality you can do it all with WordPress.
What if your website is built on Joomla, Squarespace, Shopify, Wix, etc? We can convert your website to WordPress.
Is monthly SEO included in my website build?
No, the website build does not include monthly SEO. All items that we add to your website can be seen by Google but that doesn't mean you will rank #1.
We do however provide the proper structure in your website build with h1, h2, h3, meta data, and alt tags on images, etc. Not included in all website packages.
What is photo sourcing?
If required, we will assist you in finding
free stock images
from websites such as Pexels and Unsplash. That can then be used in your website if you  have no photos of your own.
What forms of payment do you accept?
Upon agreement from the quote. We accept Cash, Check, Credit Card, Debit, Paypal, Stripe, and ACH Bank Transfer.
How do we get started?
Contact us by email at [email protected] with your project details, page breakdown, and website examples (or fill out our web quote).
Once we receive your email we will review and provide an estimate for your project. We may schedule a call to discuss further.

Contact Us
Use the form below to contact us. We look forward to learning more about you, your organization, and how we can help you be more successful.
Web Design
Advice and Inspiration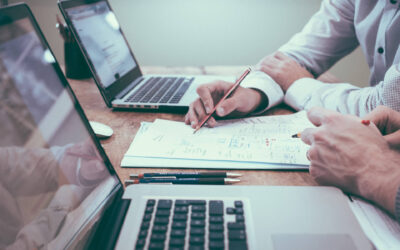 Introduction In the dynamic world of digital, an up-to-date WordPress website isn't just nice—it's crucial. Think of your...
read more