Local SEO IN Virginia
Virginia SEO
Struggling to breathe new life into your brand? Let's transform your web traffic into LEADS.
It's what a trusted Virginia SEO Agency like ours does. It's our THING! Talk to our Virginia SEO experts today. SEO Pricing Packages.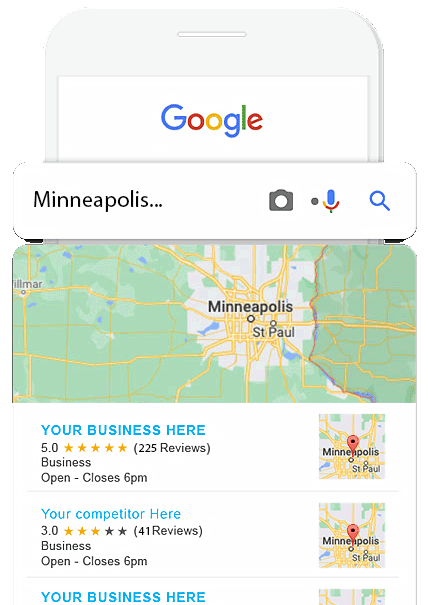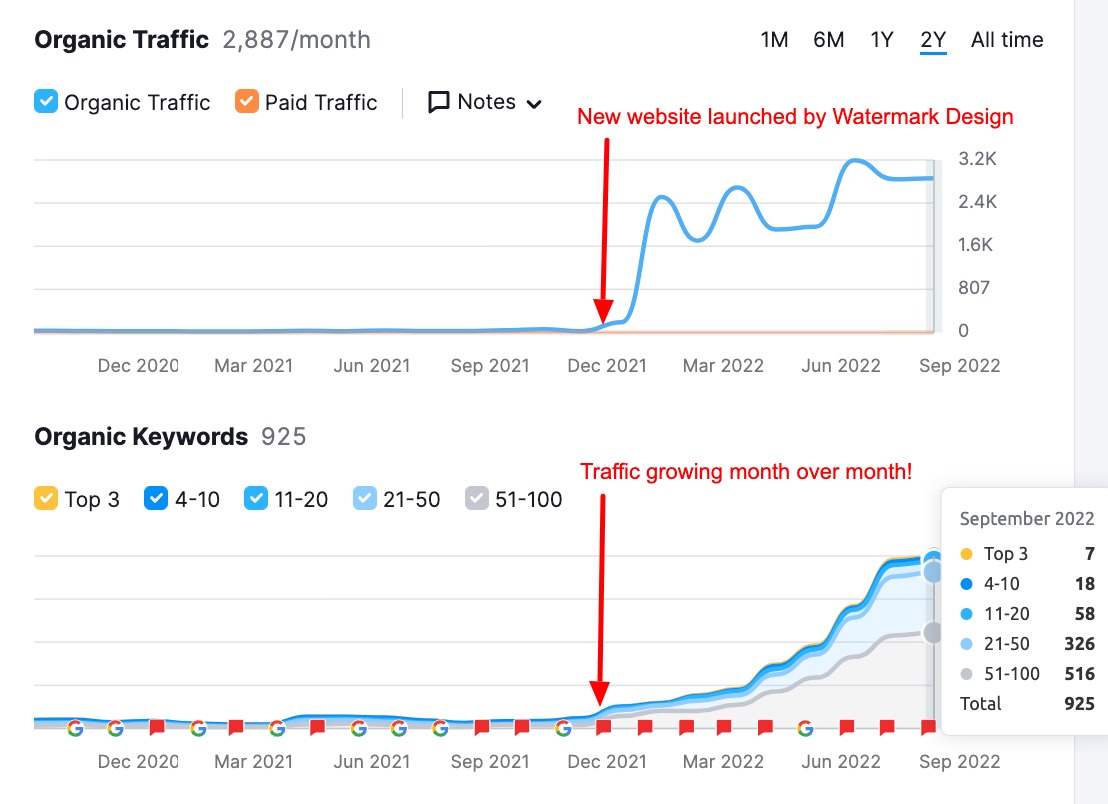 Grow Quality Website Traffic in Virginia
The Only Virginia SEO Company You'll Ever Need
Whether you are an established business or a startup, getting found online is the backbone of your success. We get it! Our Virginia SEO experts have the skills and tools to help improve your search engine rankings and online visibility. It's what we DO!
For over a decade, our local SEO services have helped countless businesses grow their online presence. We put your business in front of your customers, help you generate sales-worthy leads, and increase your revenue. We are a Virginia SEO company like none other.
What sets our SEO services in Virginia apart?
Proven SEO strategies tailored to your unique marketing goals.
Result-driven SEO experts who can adapt to algorithm changes – consistently.
A tradition of trust, reliability, and flexibility.
Local presence.
Local Virginia SEO Services
Keyword Research & Strategy
Keywords tell users and search engines what your web page is about. We research from general keywords to long tail keywords and find the keywords people are actually searching for with your product or service.
Link Building
Off-page optimization is acquiring links to your website from other websites (backlink building). Get backlinks from high-quality sites that are relevant to your business through guest blogging, social media promotion, or a manual approach through citations.
On-Page SEO
On-page optimization improves rankings and user experience by creating and improving title tags, internal links, html code, URL optimization, on-page content, images.
Content Writing
Plan your goals, research keywords that have monthly volume, keep an eye on your competitors, see what your audience is asking and engage the content around the user's intent. Make it easy to understand for the user and Google.
Technical SEO
Get a technical site audit to see where your site can improve on html markup, xml sitemap, page speed, broken links, thin/duplicate content, schema markup, etc. Learn technical SEO.
Local SEO
Grow your business locally to be found in local search results. Strengthen your online visibility, boosting credability, and attracting more customers.
Hire the Best Virginia SEO Agency
Why Your Business Needs SEO in Virginia
If you do business in Virginia, you need local SEO support first. It's the best way to let your customers find and connect with you online.
After all, the internet is the first place people turn to for help and answers to their questions. They research companies and read reviews online. But that's not the only reason you should hire a seasoned SEO agency in Virginia, like Watermark Design.
SEO brings several other benefits to your business, including:
Building your brand
Building trust and credibility
Increasing conversion rate
Staying competitive
Improving user experience
Marketing your business cost-effectively
With our Virginia digital marketing services, your website will rank higher on Google and other search engines, which will increase clicks to your website. That said, our Virginia SEO work also includes upgrading your website (if you don't have one, we can build one too!) and generating positive reviews, so your visitors will convert into qualified leads.
Real Clients with Real Organic SEO Results
Virginia SEO Results
Real Client SEO Results #1
+128% keywords
+153% traffic
3 month time frame 
The proof's in the pudding. At Watermark Design, we've helped many companies rank for more keywords and get higher keyword rankings. Which leads to more organic traffic and sales.
In this example, after 3 months their organic keywords increased from 1,287 to 1,648 and organic traffic increased from 1,460 to 2,246 with our SEO expertise.
What type of results could we achieve for you and your business?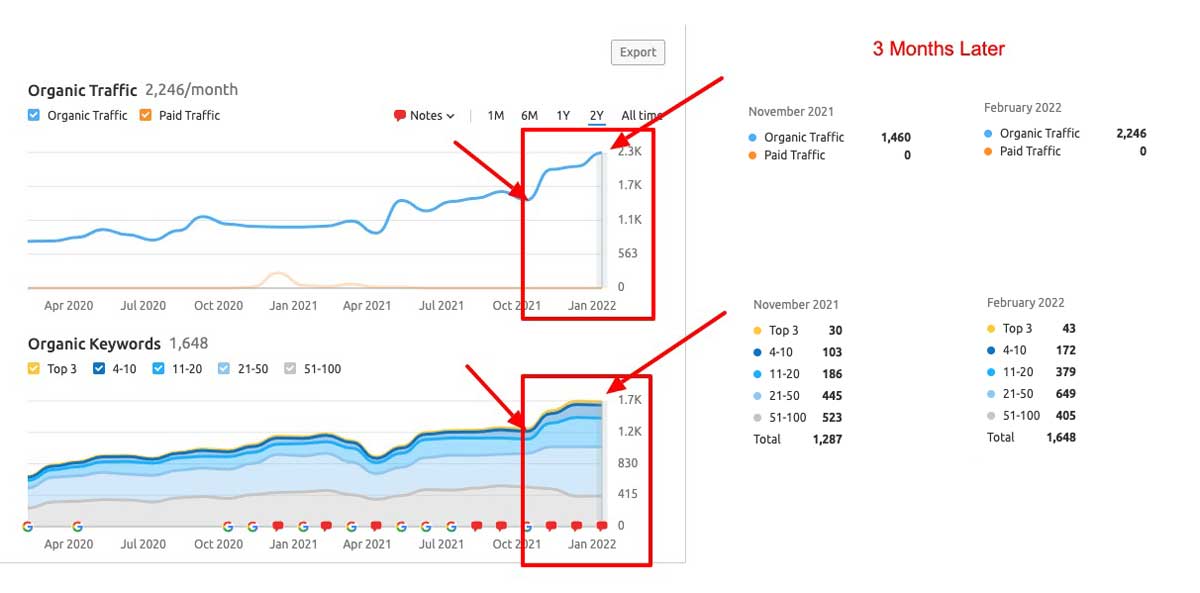 Real Client SEO Results #2
+23.5% traffic
+226.9% traffic cost
3 month time frame
For this website we improved the site structure, content, usability and saw an immediate improvement in keyword rank, more keywords, traffic, and traffic cost.
In this example, after 3 months their traffic increased +23.41% and traffic cost +226.93% with our SEO expertise.
Do you need some fixes or updates on your website?
Or maybe a landing page that will bring traffic and leads?

SEO Process in Virginia.
Our SEO team will make your site rank better in search engines so it's found by potential customers. We work with you to help you reach your goals wether its wanting more calls, form submissions, traffic, or rankings. The SEO process starts with SEO onboarding and then to site optimization, citation building, and extensive keyword research.
Onboarding
This is where we establish goals, get website access, and get the ball rolling to begin our work.
• Google Search Console Setup
• Website Access
• Google Analytics/Setup
• Google My Business (GMB) Setup
• SSL Certificate
• Preliminary Keyword Research
• Buyer Personas
• CRM Setup
Site Optimization
Fixing SEO Errors, Warnings, and Notices (within reason)
Title Tags
Meta Descriptions
Heading Tags
Images & Alt Tags
XML Sitemap
Internal Linking
Robots.txt
Schema.org
Citation Building
Citations are directories / listings on other sites. This step we make sure your Name, Address, Phone (NAP) are listed and linked correctly back to your website. Some citations examples include: 
Google My Business
Bing Places
Yellow Pages
Acxiom
Infogroup
Apple
Citysearch (Citygrid)
Insiderpages
Best of the Web
Superpages
Hotfrog
Extensive Keyword Research
Competitor Research
Analytics Reports
Site Audits
Google Posts
On-Page Optimization
Image Compression
Google Reviews
Redirection of 404 Errors
Internal Linking
Link Building
Reputation Management
Ongoing CRM Management
Competitor Monitoring
We know that not all businesses are the same and that's why we have various SEO packages for all company sizes.
We give client access to custom reports made taylored for your business from our onboarding call. 
We build our relationships off of transparency to gain your trust.
SEO Pricing Packages in Virginia.
Search Engine Optimization isn't about only driving traffic to your website. We focus on increasing visibility and driving high quality leads. Our team works directly with you to align your goals with our SEO strategy to increase your ROI.
*we recommend a minimum of a 6 month commitment to see results.
SEO JUMPSTART

$1,000

(One Time Fee)

You've launched your new website! Now what? Let's talk SEO. Your website looks great, but no one knows about it or Google. Our jumpstart SEO package tells the world what you do and gets Google to notice your website. This one time fee will help you in getting ranked, grow your traffic, and will aid you in getting new leads to generate profit for you. Take advantage of our knowledge and have your website work for you.
Keyword Research
Intall Google Analytics
Setup Google Search Console
Create XML Sitemap
Add ALT Tags
Create Page Title and Descriptions
Add Location to Google Maps
Submit your site to Search Engines
Add Business to 3 Local Directories (NAP)
Install Yoast SEO
Rename Page URL's
* Price is based on a 5 page website. Additional pages are $100 each.
BRONZE PLAN
A custom SEO strategy based on your $500/month budget.
Project Setup and Optimization
Website Audit
Custom SEO Strategy
Keyword Research
On-Page SEO
Off-Page SEO
Link Building
Monthly Reporting
$500
per month
Prepaid Discounts:
3 Months $1,350
(10% discount saves you $150)
6 Months $2,550
(15% discount saves you $450)
12 Months $4,800
(20% discount saves you $1,200)
SILVER PLAN
A custom SEO strategy based on your $1,000/month budget.
Project Setup and Optimization
Website Audit
Custom SEO Strategy
Keyword Research
On-Page SEO
Off-Page SEO
Link Building
Monthly Reporting
$1,000
per month
Prepaid Discounts:
3 Months $2,700
(10% discount saves you $300)
6 Months $5,100
(15% discount saves you $900)
12 Months $9,600
(20% discount saves you $2,400)
GOLD PLAN
A custom SEO strategy based on your $2,500+/month budget.
Project Setup and Optimization
Website Audit
Custom SEO Strategy
Keyword Research
On-Page SEO
Off-Page SEO
Link Building
Monthly Reporting
$2,500+
per month
Prepaid Discounts:
3 Months $6,750
(10% discount saves you $750)
6 Months $12,750
(15% discount saves you $2,250)
12 Months $24,000
(20% discount saves you $6,000)
Get a Personalized SEO Plan for Your Virginia Business
When you work with Virginia SEO Agency like Watermark Design, we'll start the process with a no-obligation, no-cost SEO website audit. This is the first step in developing and implementing your personalized SEO plan for your Virginia business.
Audit
First, we'll provide a no-cost, no-obligation website and SEO audit to get a baseline on your company's online visibility.
Consult
Next, we'll schedule a consultation with you our Virginia SEO Experts to go over the results of the audit and discuss your marketing goals.
Plan
With this information in hand, we'll create your personalized SEO plan.
Execute
Once you approve the plan, our Virginia SEO experts will swing into action.
Evaluate
After four to six months, we'll evaluate how the plan went and suggest further improvements to your website to foster business growth.
Manage
Now that your initial SEO plan is complete, we'll discuss next steps for maintaining your visibility online.
What You Can Expect from Us
Our relationship with you is our most important asset. We take pride in helping our clients reach their full potential online and stay ahead of their competition. At Watermark Design, it is our mission to help your Virginia business grow with actionable SEO tips and professional SEO writing. These two local SEO services can help you stay ahead of your competitors.
The Best-In-Class Virginia SEO Services
Setting up your business's website and maintaining its blog are just the first steps of getting found online.
An SEO strategy is what will move your company's website and content to the first page of Google.
At Watermark Design, our Virginia SEO Services include optimizing local maps, images, videos, and on-page SEO to improve your brand visibility and search result rankings.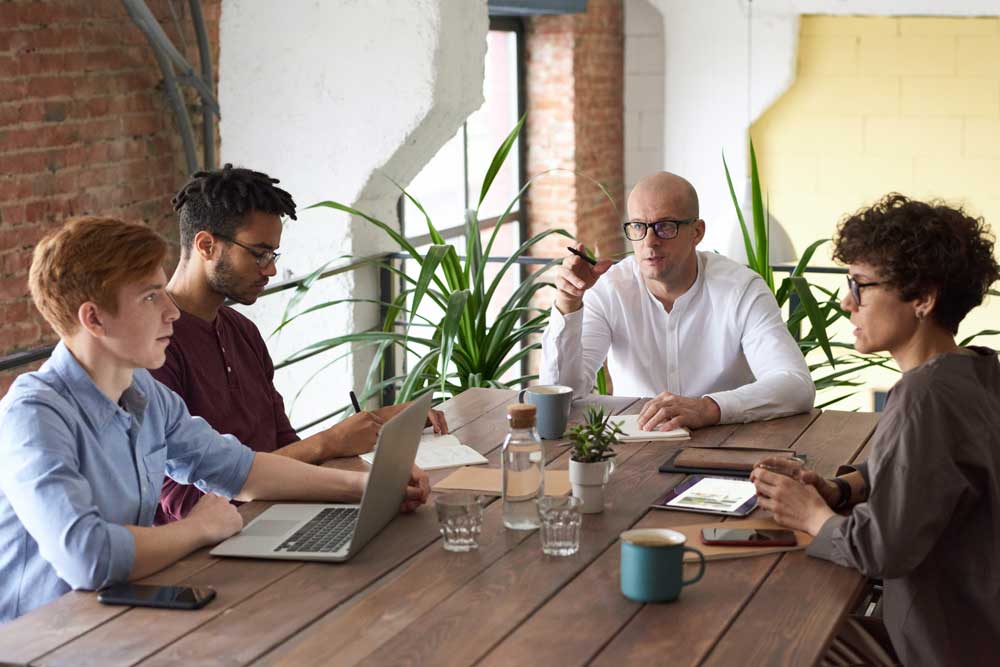 Virginia SEO Services FAQs
How much does SEO cost?
It depends on the type of services included in your personalized SEO plan. It is difficult to give an accurate estimate of costs before our no-obligation consultation. That said, our clients spend an average of $500 a month on SEO.
What are the benefits of SEO?
SEO improves your website's search engine rankings, making your company more visible to potential customers. In addition to higher visibility, SEO increases brand recognition, generates website clicks, and can convert visitors to leads and revenue.
What is SEO?
SEO is an online marketing strategy that increases the number of visitors who visit your website from a search engine search result. The higher your website appears in search results, the more likely people are to click through to your website. Google uses a complex algorithm that includes dozens of factors to decide how to rank pages in its search results. The best Virginia SEO companies use knowledge of these factors to help companies improve their performance.
Why do I need an SEO expert?
In short, SEO is a full-time job. It's not easy, it takes expertise, and requires consistent action to be successful. When companies decide to DIY their SEO, they often miss out on the strategies that will make the biggest difference for their business.
How do I choose a Virginia SEO company?
Look for expertise and experience, not only in SEO, but in your local area. Watermark Design is based in the I-94 West Corridor and understands Virginia and its surrounding communities inside and out.
It's Time to Make Your SEO Move
Let's take your SEO up a notch! Talk to our Virginia SEO experts to grow your online presence.
Book your no-obligation virtual meeting today!
Remember, Keyword Rank Matters — "The #1 Result In Google Gets 31.7% of All Clicks!"
Search Engine Optimization
Advice and Inspiration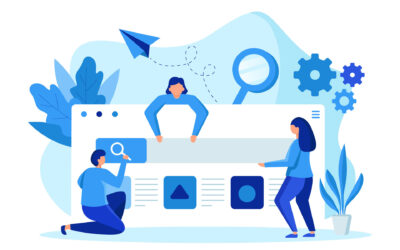 In the bustling digital landscape of Minneapolis, mastering Local SEO is crucial for businesses aiming to stand out. This...
read more