Web Design & Development Elk River, Minnesota
Partner with a Elk River web design company that boasts a team of web design experts with diverse industry experience. We are a web design agency committed to creating stunning, functional, and lead generating websites.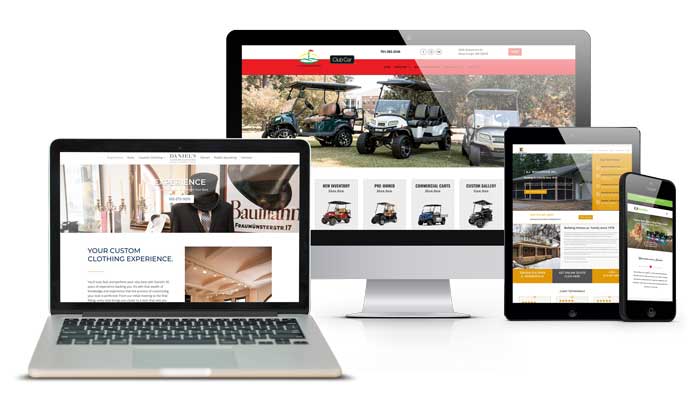 Fill out the form below and our Elk River website design team will be in touch!
A few of our engaging Elk River, MN
web design projects
Professional, custom web design that delivers results.
Elk River Website Development
Want to build a website that generates leads?
You have come to the right place. A local Elk River web design company – Watermark Design is an expert in building eye-catching websites, especially WordPress sites. In addition to professional website design services, we also provide web hosting, SEO, back-end and front-end development.
Our web design services include: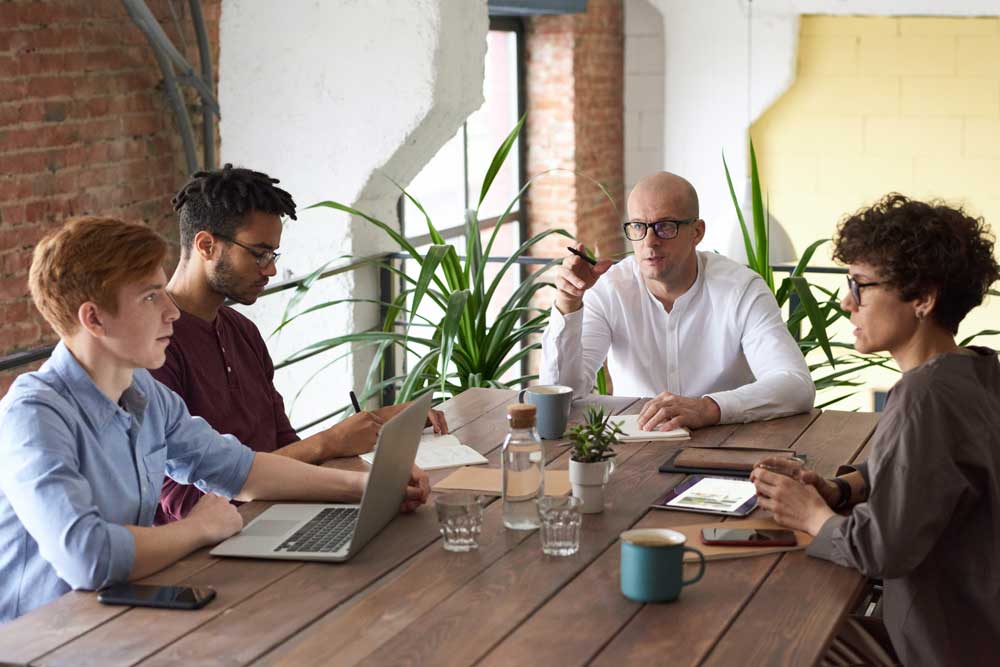 Elk River Web Development Services
WordPress Website Design
Experience WordPress development service like never before!
Being the most popular content management system (CMS), WordPress powers nearly 43% of all the websites on the Internet. And Watermark Design is a 360-degree WordPress development agency. From development and design to hosting and optimization, we have your Elk River web design project covered.
Get WordPress website services tailored to your unique business and marketing goals. Our experts will brainstorm with you before getting down to the nitty-gritty of web designing. That means minimal revisions, fast turnaround, and lower costs.
WooCommerce Design and Development
Take your WooCommerce web design and development to a whole new level!
Partner with us for premium WooCommerce development and design solutions. At Watermark Design, you will get highly customized WooCommerce development services.
Our WooCommerce development strategy focuses solely on creating websites that match your business goals, target audience, and the latest industry trends. We help you cut through the noise.
Search Engine Optimization (SEO)
Want to build traction on search engines like Google and Bing?
That's where a talented SEO services agency like Watermark Design comes in. Our SEO services Include both on and off-page SEO optimization for your site, blog posts, articles, and your entire online inventory.
Our local SEO services will cover it all, no matter how many products you have. But most importantly, our affordable SEO services mean your business reels in more leads without breaking the bank.
Web Design
We create visually appealing and user-friendly website layouts that cater to the client's brand and target audience, ensuring a positive first impression.
Contact us today to discuss your web design needs and take the first step toward a more successful online presence. Let's create a website that not only looks amazing but also delivers results for your business!
E-Commerce Development
Specialize in creating online stores and shopping platforms (WordPress WooCommerce, Shopify, Squarespace), integrating payment gateways (Stripe, Paypal), inventory management, and user-friendly interfaces.
Mobile Responsive Design
We build websites and ensure they are responsive, adapting to various screen sizes and devices to provide an optimal user experience on desktops, tablets, and smartphones.
Web Maintenance Services
Web maintenance involves the ongoing updates, improvements, and monitoring of a website to keep it functional, secure, and up-to-date.
We offer various services to maintain a website's health and performance: content updates, security updates, software updates, performance optimization, backup and recovery, SEO optimization, monitory and reporting.
See our WordPress Maintenance Services.
Content Management Systems (CMS) Development:
We develop customized CMS solutions (WordPress) that allow are clients to easily manage and update their website's content.
Content Management Systems are the backbone of modern web design, offering a dynamic and user-friendly way to create, update, and manage website content. Whether you're an e-commerce giant, a budding blogger, or a corporate entity, CMS platforms like WordPress simplify the process of content creation and modification.
With CMS, you can effortlessly add or edit text, images, videos, and other elements, reducing the reliance on complex coding.
Web Hosting Services
Web hosting is the service that allows websites to be accessible on the internet.
Web hosting services ensure a website is always available, loads quickly, and remains secure. We provide the following for web hosting: server management, website deployment, data backups, domain name registration, technical support.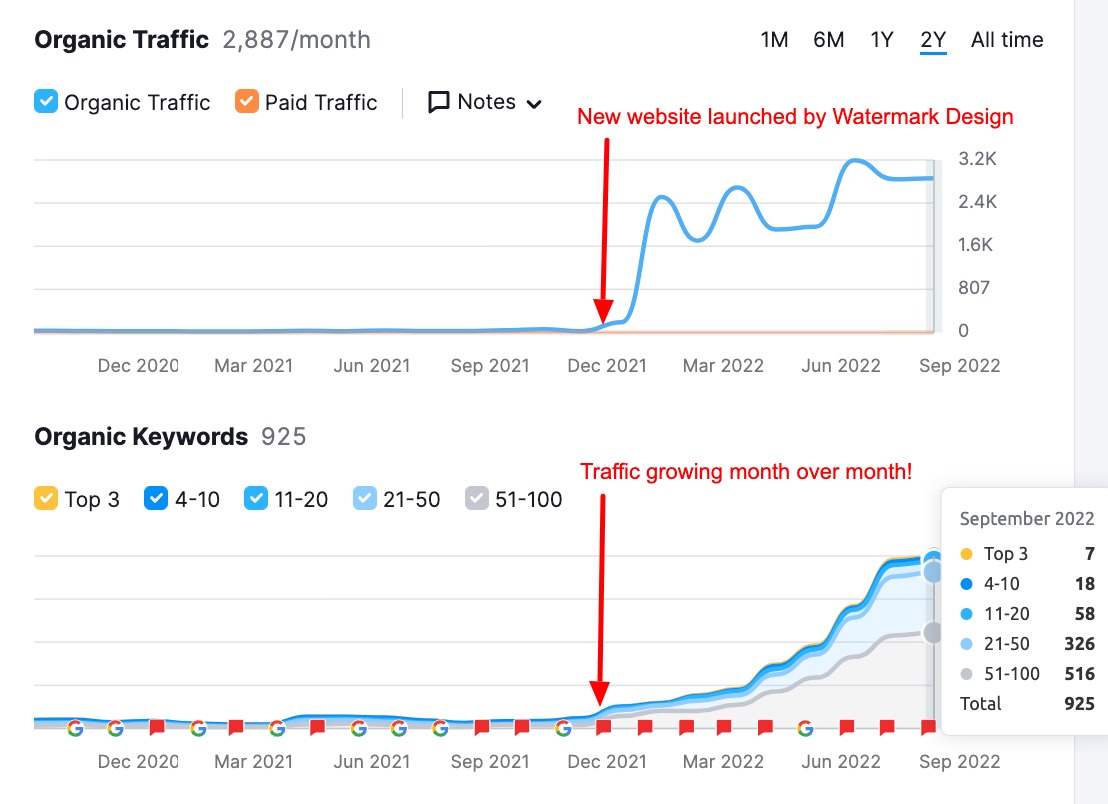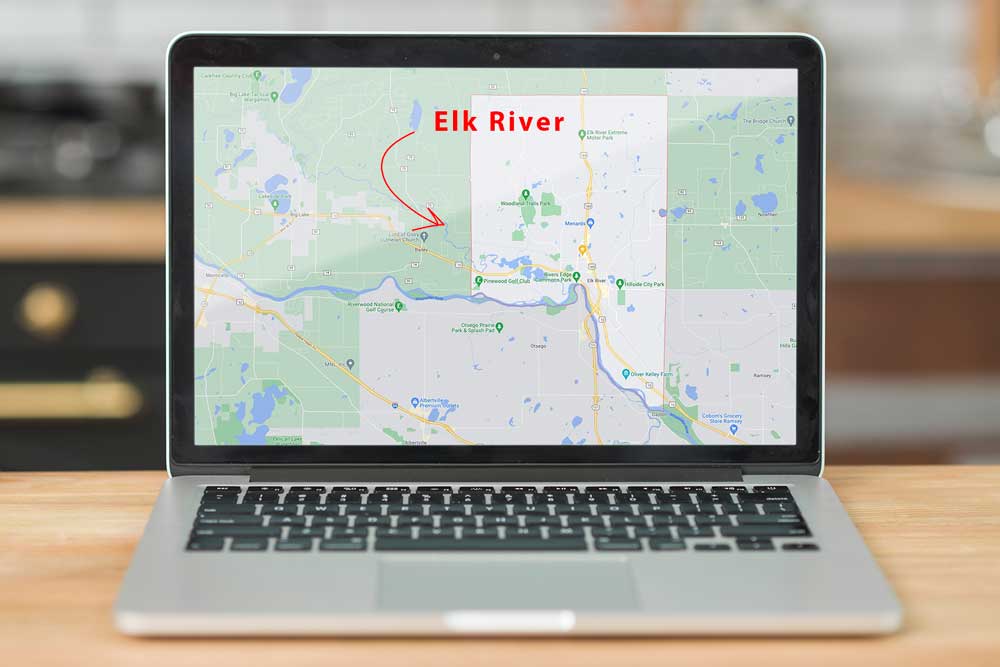 Professional Web Design in Elk River, Minnesota.
We are experts in web design for small businesses. We know your site is the source of inspiration to your clients and your means of earning a livelihood. That's why our focus is on building a site that looks beautiful and functions flawlessly.
Still, many new business owners in Elk River don't realize their websites can double their exposure to the right customers. But for that to happen, their websites need to be highly functional and engaging, without a hefty price tag. That's where Watermark Design comes in. We offer the most cost-effective custom web design services in Elk River, MN.
Watermark Design offers state-of-the-art and cost-effective web design, development, and SEO services. With the support of our experts, you don't ever have to worry about anything related to web development and design. We work tirelessly to refine the details on your site, making it stand out from the competition. When everything comes together, you will see the data-driven care that we have poured into your site.
Professional Web Design Help for Elk River Businesses.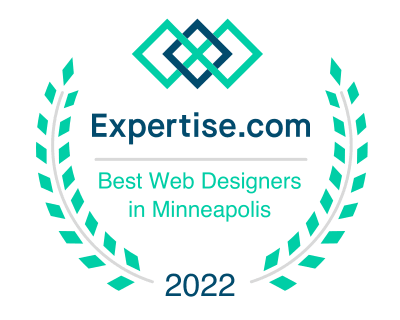 Whether you're an established business in Elk River or a startup, we are here to help. You offer something unique to your customers. Watermark Design provides custom web design services in Elk River, MN, to help you tell your story, show off your products and services, and convert more prospects.
Our web development and design services also include long-term website maintenance and support after your site goes live. Our team continues to work on your website, updating its themes and other settings and improving the security of your site with up-to-date security certificates.
We Care for Your Business; We Care for Your Site.
At Watermark Web Design, you get the best-in-class customized web design in Elk River. Our sole aim is to create a right-sized solution that fits your budget, business goals, and target audience. Our entire strategy rests on a holistic approach to the design of your website, starting with the customer experience and user interface.
When developing your site from the ground up, we also optimize the back end of your site. It allows your website to load quickly and attract more leads. So, your site not only looks great but also works flawlessly. It delivers sales and data insights that help your business grow.
We serve you with the best custom web design services in Elk River, MN. We never compromise on quality or operation. We want you to be happy with our web development and design solution.
Don't like the first few designs? No problem!
We will continue to make changes and share new design ideas with you until you're in love with your site.
Want Revisions? No Problem.
Our WordPress web design service focuses on making website management easy for you. And WordPress takes it a step further with its in-built, drag-and-drop functionality. This simple feature lets you make most changes to your website on your own. However, we know your time is better spent running your business, not making website edits.
That's why our web design and development services include ongoing support. Whatever revisions you need to make to your website, our design, and development team is ready to help. All you need to do is connect with us.
Industry-Leading Web Development, Security, And Support.
WordPress is the world-leading web development and design solution. It offers instant support and top-notch security that gives you complete peace of mind. Still, we are always here to help.
If you ever need to add information or update your website's design, get in touch with us.
Why People Love Our Web Design Services


Mark blew our expectations on our project.
We look forward to working with Watermark Design again in the near future.
Dustin Gunderson, SPS Metals

Mark has been a DREAM to work with!
Our website went from simple to complex by adding an online store, and Mark did an amazing job! Mark is very responsive, professional, and truly an expert at his profession. I don't know where my business would be without him!
Michele Pennington, Stashios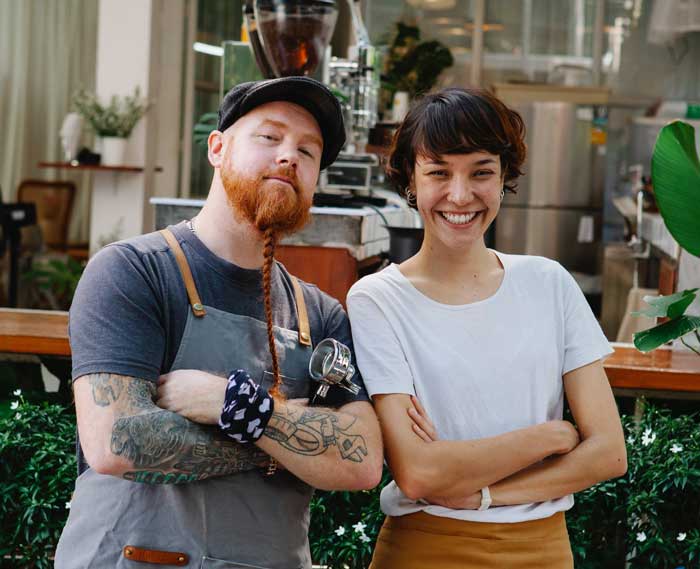 Website Design Pricing Plans
BRONZE
A WordPress website based on the info you provided, direction, and brand guidelines.
Website Package Details
WordPress Template
1 Hour Brainstorm
Mobile Responsive
Social Media Integration
Google Maps
Mailing List Plugin
Contact Form
Photo Sourcing
2 Rounds of Revisions
$2,500
Bronze Package
For Example:
3 Page Site $3,250
($250 per additional website page)
5 Page Site $3,750
($250 per additional website page)
10 Page Site $5,000
($250 per additional website page)
SILVER
A WordPress website based on the info you provided, direction, and brand guidelines.
Website Package Details
Customized WP Theme
1 Hour Brainstorm
Mobile Responsive
Social Media Integration
Custom Icons
Google Maps
Mailing List Plugin
Contact Form
Photo Sourcing
Google Analytics
Social Sharing
404 Redirect
XML Sitemap
1 Hour "How To" Tutorial
3 Rounds of Revisions
$5,000
Silver Package
For Example:
3 Page Site $5,750
($250 per additional website page)
5 Page Site $6,250
($250 per additional website page)
10 Page Site $7,500
($250 per additional website page)
GOLD
A WordPress website based on the info you provided, direction and brand guidelines, and Search Engine Optimization (Organic SEO).
Website Package Details + SEO
Custom Site
2 Page Custom Mock-up
Custom WordPress CMS
Custom Functionality
1 Hour Brainstorm
Mobile Responsive
Social Media Integration
8 Custom Icons
Google Maps
Mailing List Plugin
Contact Form
Photo Sourcing
Google Analytics
Social Sharing
404 Redirect
XML Sitemap
Organic SEO Research & Report
Copy Written from Focus Keyword
2 City Landing pages
2 Hour "How To" Tutorial
3 Rounds of Revisions
$15,000
Gold Package
For Example:
3 Page Site $15,900
($300 per additional website page)
5 Page Site $16,500
($300 per additional website page)
10 Page Site $18,000
($300 per additional website page)
Frequently Asked Questions
Here's some of our Web Design questions and answers.
How much do you charge to build a website?
There's no set answer, but to get an idea
see website packages above
. A website design is quoted based on the needs of the individual project. Every website is unique and will have different needs to specifically fit your business.
Our smallest package starts at $2,500. To get started please tell us more about your website needs or contact us at [email protected]
How long will it take to complete my website?
Our timeline is 4-6 weeks to complete a website but depends on the project since the size and pace of any project is set by the client. We will ask for your feedback through different stages of the project. Along with you providing photos and text if you choose. All this is a factor in the timeline and completion of your project.
Do I have to be in Elk River to work with you?
No. We work with clients from all over and can communicate by email, phone and Zoom meetings.
Will I be able to update the site myself when it's finished?
Yes. We give you access to your website on completion with a WordPress user login. We also provide you with 1 hour of training so you can make updates with adding photos and text. Our developers are available for more complex items or if you are too busy to make the updates on your own.
Will you maintain our website for us?
Yes. The choice is yours or reach out to us as needed for updates. You can contact us as you require updates to your website and we will quote hourly based on your requests.
Do you provide web hosting and domain?
Yes. Hosting starts at $240/yr and goes up from there based on your needs. Find out more on our 
web hosting packages
.
Yes. Domains start at $20/yr depending on the type of url you need (.com, .org, .edu, .net, .design, etc.). You can also register your domain on your own at enom.com or godaddy.com and we can point it to our servers from there.
Will my website be mobile-friendly?
Yes! All websites we build are mobile-friendly and this is more important than ever. We work hard to make sure your website is fully responsive on modern devices and browsers.
Who writes the text/content for the website?
We require you to provide all of the text content for your website. You are the expert on your business. We can also take current copy from your old site or print material and place in your website.
If you need assistance, we have a copywriter on our team who can help write original or clean up existing content at an additional cost of $80 per hour.
Do you only create WordPress Websites?
Yes! WordPress is the best content management system that powers more than 62% of the world wide web. "
409 million people
 view 
21.2 billion WordPress pages
each month." It's due to it's flexibility and ease of use. From minimal, informational template websites to custom websites with specific functionality you can do it all with WordPress.
What if your website is built on Joomla, Squarespace, Shopify, Wix, etc? We can convert your website to WordPress.
Is monthly SEO included in my website build?
No, the website build does not include monthly SEO. All items that we add to your website can be seen by Google but that doesn't mean you will rank #1.
We do however provide the proper structure in your webite build with h1, h2, h3, meta data, and alt tags on images, etc. Not included in all website packages.
What is photo sourcing?
If required, we will assist you in finding free stock images from websites such as Pexels and Unsplash. That can then be used in your website if you  have no photos of your own.
What forms of payment do you accept?
Upon agreement from the quote. We accept Cash, Check, Credit Card, Debit, Paypal, Stripe, and ACH Bank Transfer.
How do we get started?
Contact us by email at
[email protected]
with your project details, page breakdown, and website examples (or fill out our
web quote
).
Once we receive your email we will review and provide an estimate for your project. We may schedule a call to discuss further.
Explore our blog for web design
advice and inspiration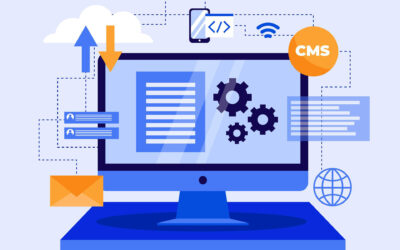 In the dynamic digital era, a strong online presence is crucial for Minneapolis businesses to thrive. Enter WordPress, a...
read more