A website to sell or promote your brand – no matter the purpose of the website, it is necessary that SEO is done on it to reach maximum people. It frequently includes keyword-optimized blogs and other web writing, perfect-tagged photos, and even YouTube-competitive video. Your success depends on your ability to use any WordPress plugin that exists and can support your work. After all, there isn't a fix that works for everyone. Although there are components of SEO that are universal, some characteristics or strategies work better in some contexts than others.
SEO is an important aspect because…
Search engines are the starting point of 68% of online activities.
Search engine traffic accounts for 53.3% of all website traffic.
SEO generates 1,000% traffic or more than organic social networks.
A 14.6% closure rate is seen for SEO leads.
We hope that numbers have done their justice to help you understand how SEO will help your website rank. Further, we will talk about how WordPress SEO plugins can help you with it.
What do SEO plugins do?
The coding and structure of a website can be easily optimized with SEO plugins to make it easier for web crawlers to crawl it. It may include topics like keyword research, content optimization, and link development. This covers any plugin that helps you optimize your pages for higher search engine results generally.
The importance of understanding that SEO WordPress plugins do not ensure that your content will rank higher in search results cannot be overstated. If you are unsure of how to optimize search engine content, these tools provide a great place to start.
Using WordPress SEO plugins will help you gain a better understanding of your audience and traffic sources. Then, you can use this useful information to improve your content marketing approach and increase engagement.
The Best SEO Plugins for WordPress 2023
After saying all of that, let's look at your possibilities for SEO plugins. These are preferred due to their superior quality and, in certain circumstances, unique capabilities that can be advantageous to particular kinds of organizations or websites. Others, for instance, focus on technical fields, where your potential audience is seeking for certain things in particular.
Yoast SEO
All in One SEO for WordPress (AIOSEO)
Rank Math
SEO by Squirrly
Broken Link Checker
XML Sitemaps
Rankie – WordPress Rank Tracker Plugin
Internal Link Juicer
The SEO Framework
Image Optimization For SEO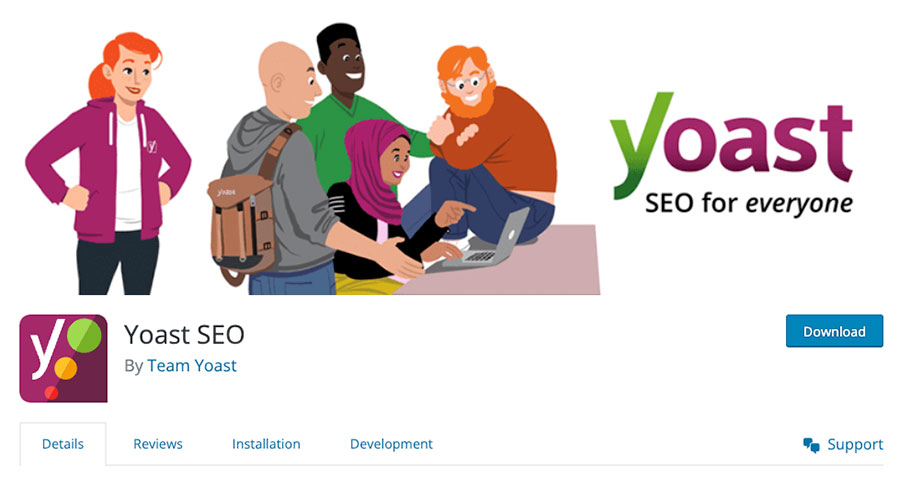 Yoast SEO
Yoast SEO is unparalleled when it comes to enhancing the SEO of your WordPress website. With more than 5 million active downloads, it is one of the most used plugins on the system.
Yoast will assess your text in real-time and offer suggestions to enhance both the readability and SEO. It also manages a wide range of other tasks, such as sitemap production, performance enhancement, displaying a Google view, and much more.
Yoast also provides a fantastic blog where you can get the most recent SEO news and explanations. Download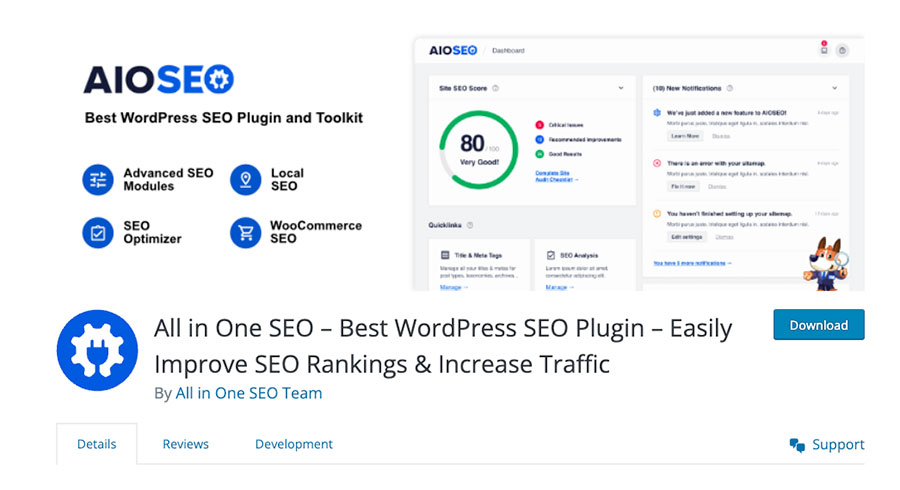 All in One SEO for WordPress (AIOSEO)
Going by the literal meaning of the name, it is indeed a tool with everything. For instance, you can use one tool to support video, local SEO, and Google news. You also receive on-page data and recommendations for improvement. Some of the other top WordPress SEO plugins, however, call for the installation of these tools separately. The option to regulate access for other users, however, may be the most alluring feature and makes team blog management simple. Download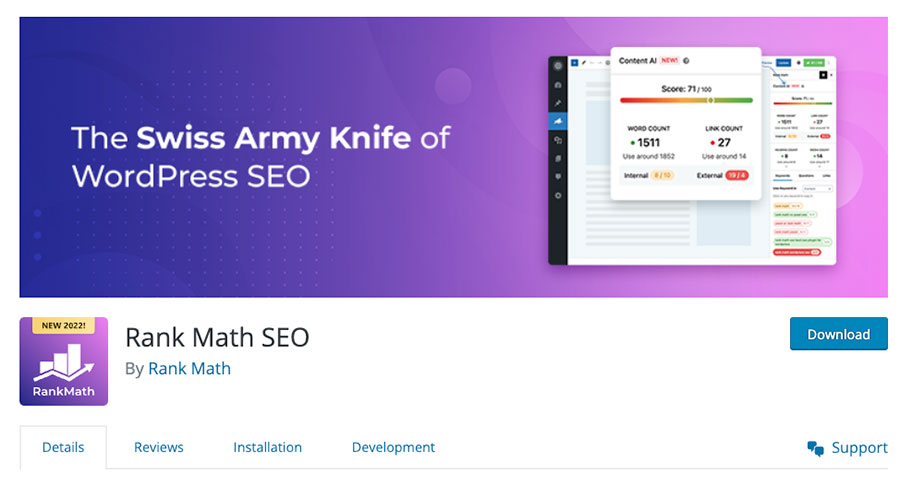 Rank Math
It has a few noteworthy features. For instance, Pinterest and LinkedIn are just two of the social networks with which the product is fully connected. You can greatly reduce the element of guesswork in your social media SEO this way. Additionally, Rank Math has a user-friendly interface that enables you to just switch on the features you require. Download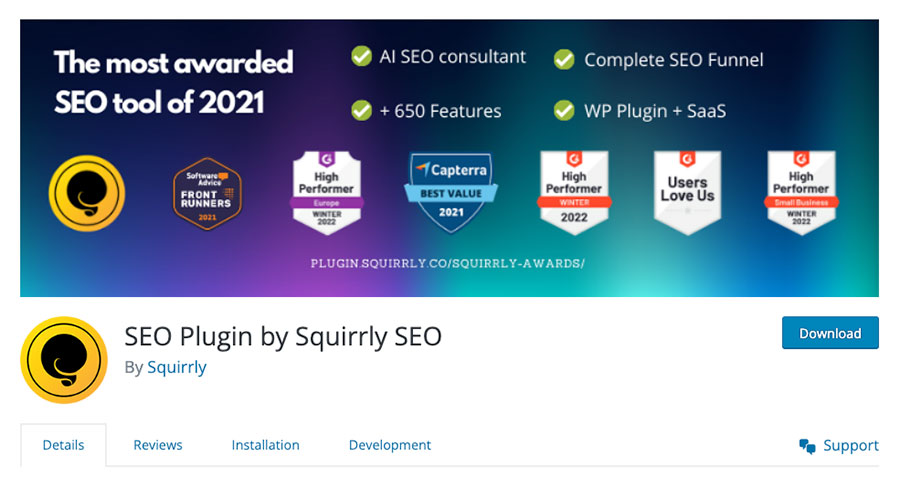 SEO by Squirrly
The fact that Squirrly SEO is powered by cutting-edge AI technology makes it fantastic. It is especially made for proprietors of small businesses that lack the time to understand SEO or manage their websites. Additionally, according to the creators, it offers a "paint by number" strategy and removes the element of guesswork from high performance. Download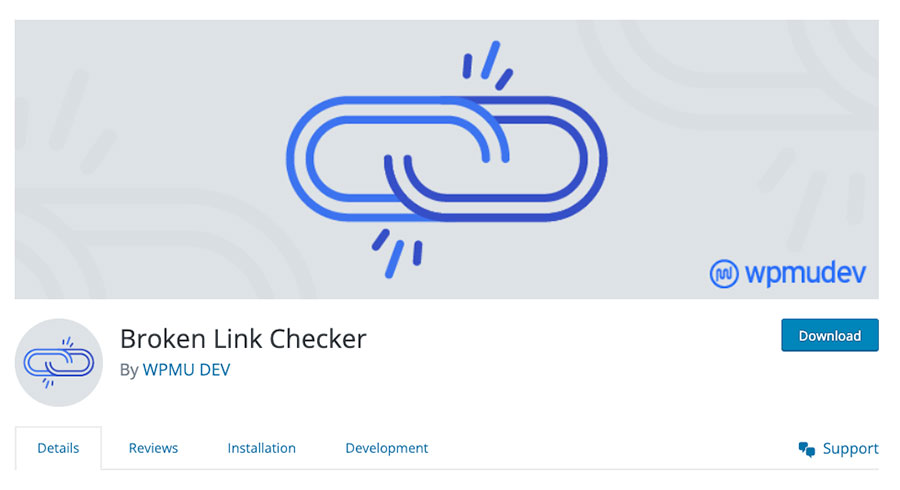 Broken Link Checker
This programme searches your website for broken links. After that, the plugin notifies you of any broken links it discovers so you can fix or delete the link. You may easily boost your SEO by repairing links. Download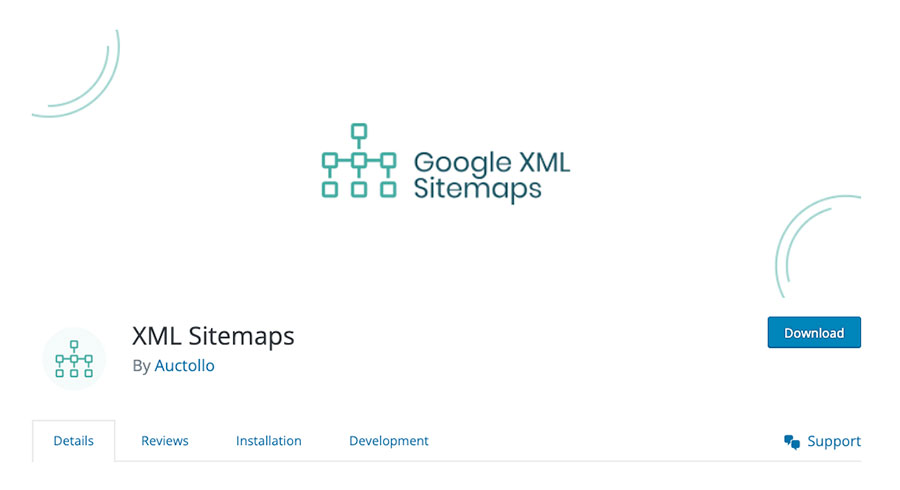 XML Sitemaps
XML Sitemaps is a playable plugin. You can decide whether the plugin alerts search engines to every update to your website once it has been activated. The option to produce a sitemap in HTML format is also available.
In addition to these fundamental settings, the plugin will instantly create a comprehensive sitemap for your website. It's up to you whether or not you still wish to publish that sitemap to webmaster tools for search engines like Google Webmaster Tools. Download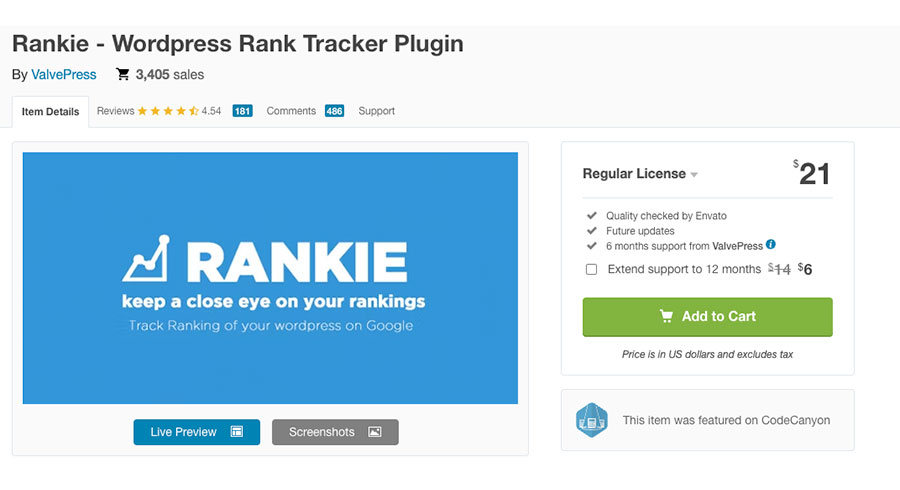 Rankie – WordPress Rank Tracker Plugin
Most websites care about SEO primarily to raise its rankings, but how can you actually know where your website is in the search engine results? That necessitates checking an analytics tool, and Rankie is a great option.
Users can access a detailed report on how well a page or post is performing, as well as suggestions for improvement if necessary. In that it gives you everything you need in one location, this is a superior choice than Google Analytics.
Additionally, you may complete all of this on your WordPress website. Download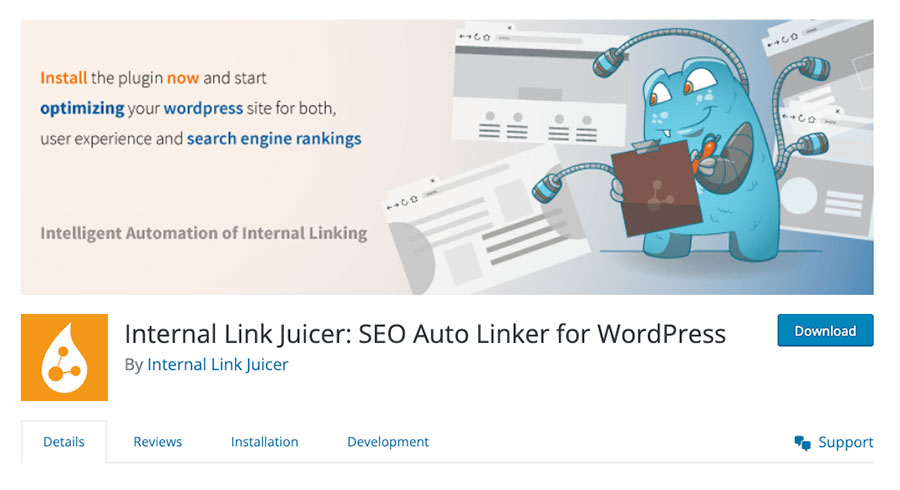 The more content consumers can easily locate on your website and the more time they dedicate to browsing, the stronger your internal linking strategy will be. The issue is that as your content library expands, choosing which posts to link to might be difficult. In this case, Internal Link Juicer can be useful.
With the help of this plugin, you can customize the anchor text for each post and have connections to pertinent internal information added automatically. The plugin allows you to control how many links are added to each post and to prohibit specific content from being linked to. You also have access to statistics about those internal links. Download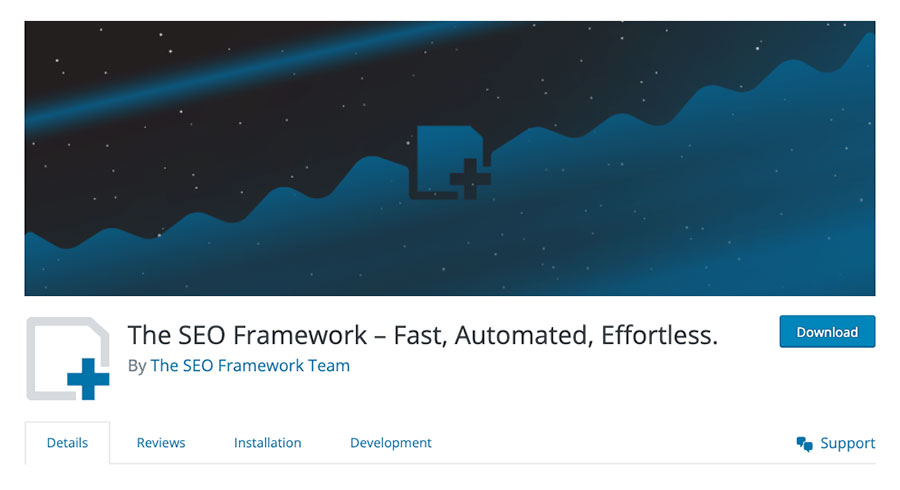 The SEO Framework
The SEO Framework is the best option if you're looking for simple WordPress SEO plugins. This plug-in focuses on highlighting the places on your website that want improvement.
Every article and page on your website has a rating that you can see. This might assist you in locating problematic postings that might be ruining your rankings.
Finding out how effectively your SEO efforts are truly performing is a smart strategy. Download
Image Optimization For SEO
Having a speedy website is among the most crucial SEO practices for any website. Your website's speed affects your rankings, and most websites frequently experience issues with images. The extension for Image Optimization for SEO can be useful.
Simply told, this plugin will improve the SEO of the photographs on your website. This entails making sure they are compressed to speed up loading and that each image always has a title and ALT text.
You can't afford to ignore image optimization because every website will eventually use photos.
Install WordPress SEO plugins & start ranking!
As you can see, the WordPress platform has a tonne of fantastic SEO plugins. Sincere to say, there are probably a hundred more plugins accessible. It might, however, be too much to bear.
You must thus choose one of the best SEO plugins for wordpress and install it.
Your rankings will rise more quickly the sooner you install one. SEO is a long-term strategy, so it's critical to move quickly. You might lose a lot of traffic and potential earnings if you don't do this.
Setting up an SEO plugin takes work, but it will pay off in the long run.
And if you're looking for an SEO agency, consider Go Watermark Design. Our local SEO services have aided countless companies in expanding their internet presence for more than ten years. We assist you generate leads that will result in sales and enhance your revenue by putting your company in front of your target market. Contact us today!