Team Boaz is a community partnership that collects, repairs and distributes good used bikes of all sizes to New American families.
General Information
►Transportation is a key need for refugees in our communities. Bicycles are familiar, manageable, and effective in meeting that need. Working with community partner organizations, Team Boaz will distribute good, used bikes of all sizes to New American families. We need good bikes from your garage & neighborhood!! Do you have bikes to donate?
►Do you like to fix things? Do you have a warm garage that could be used for bike work? Your help is needed to make all donated bikes safe and ready to use. Teams will meet during April and May at locations around town to help fix and clean them the bikes. Men, women, neighbors, & teens all welcome. Can you help?
►Funds are also needed to buy helmets & locks & bike licenses for recipients. Can you give?
For more info or to let us know if you can help or donate please leave a message on the wall or e-mail: teamboaz@live.com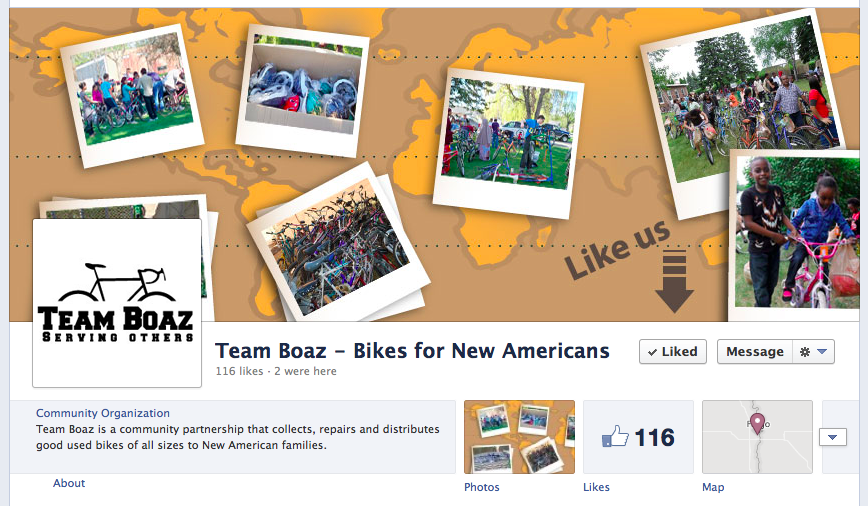 Be sure to check out Team Boaz online and "like" their page!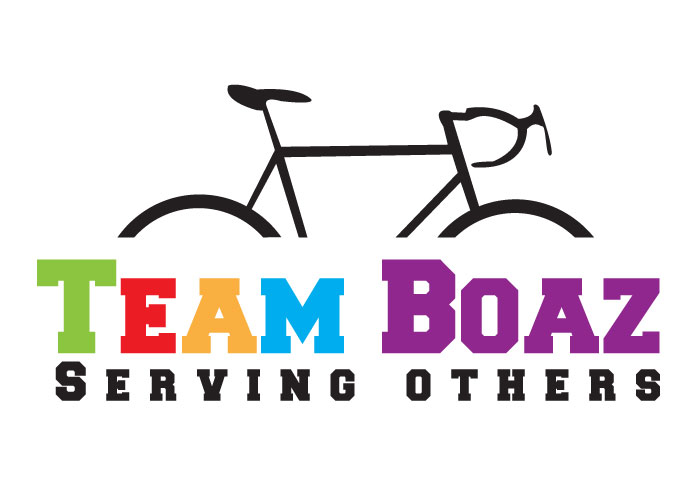 Team Boaz logo design.