BNI Presentation
responsive web design, web hosting, graphic design and golf cart software
History Timeline
How I got started in 2008 and business from 2011-present with highlights along the way.
2008
WaterMark Multimedia is Born
WaterMark Multimedia was started for portfolio use while in College.
Degree from MSUM in Graphic Communications in Multimedia.
www.watermark-multimedia.com was setup and portfolio built in Flash.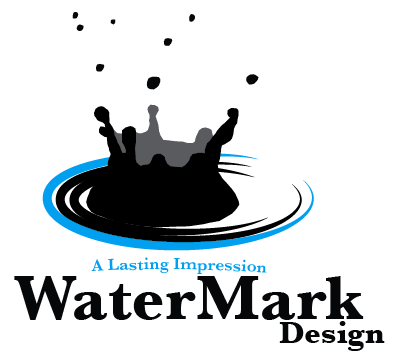 2011
Rebrand to WaterMark Design & Official Business
WaterMark Design is officially a business out of ND.
Main focus was logo design, branding and graphic design.
New website in WordPress.
Joined BNI Super Fantastics Chapter(Fargo, ND).
Designed a logo a day for a month for all the MN bike trails.
2013
Relocated from ND to MN
Offered print services from 2011-2013.
Closed my business in Fargo, ND and open up in Elk River, MN.
Joined BNI in MN.
Created School Mascot logos for Pillager High School and Spectrum Charter School.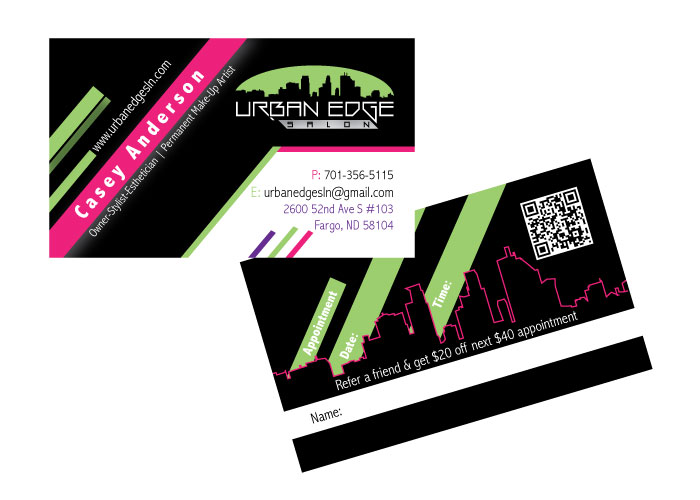 2015
Launched WaterMark Hosting & Build Your Golf Cart Software
Launched new products to build subscription revenue. Products solve problems for my clients and increase sale for their businesses.
Purchased domains and setup www.watermarkhosting.com & www.buildyourgolfcart.com
2016
Website Redesign
Re-established my focus on web design, web hosting and Build Your Golf Cart Software.
Website Redesign: gowatermarkdesign.com.
Hired a intern.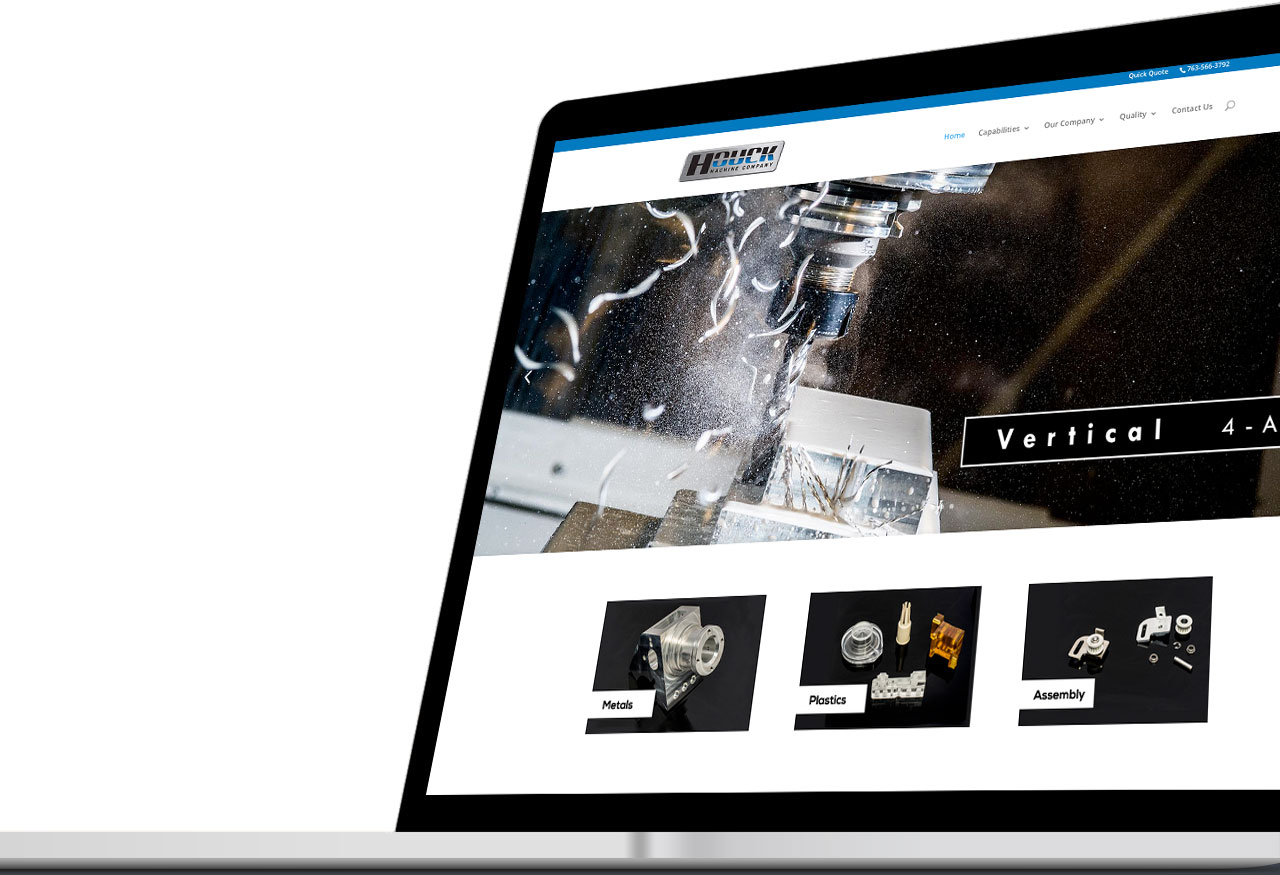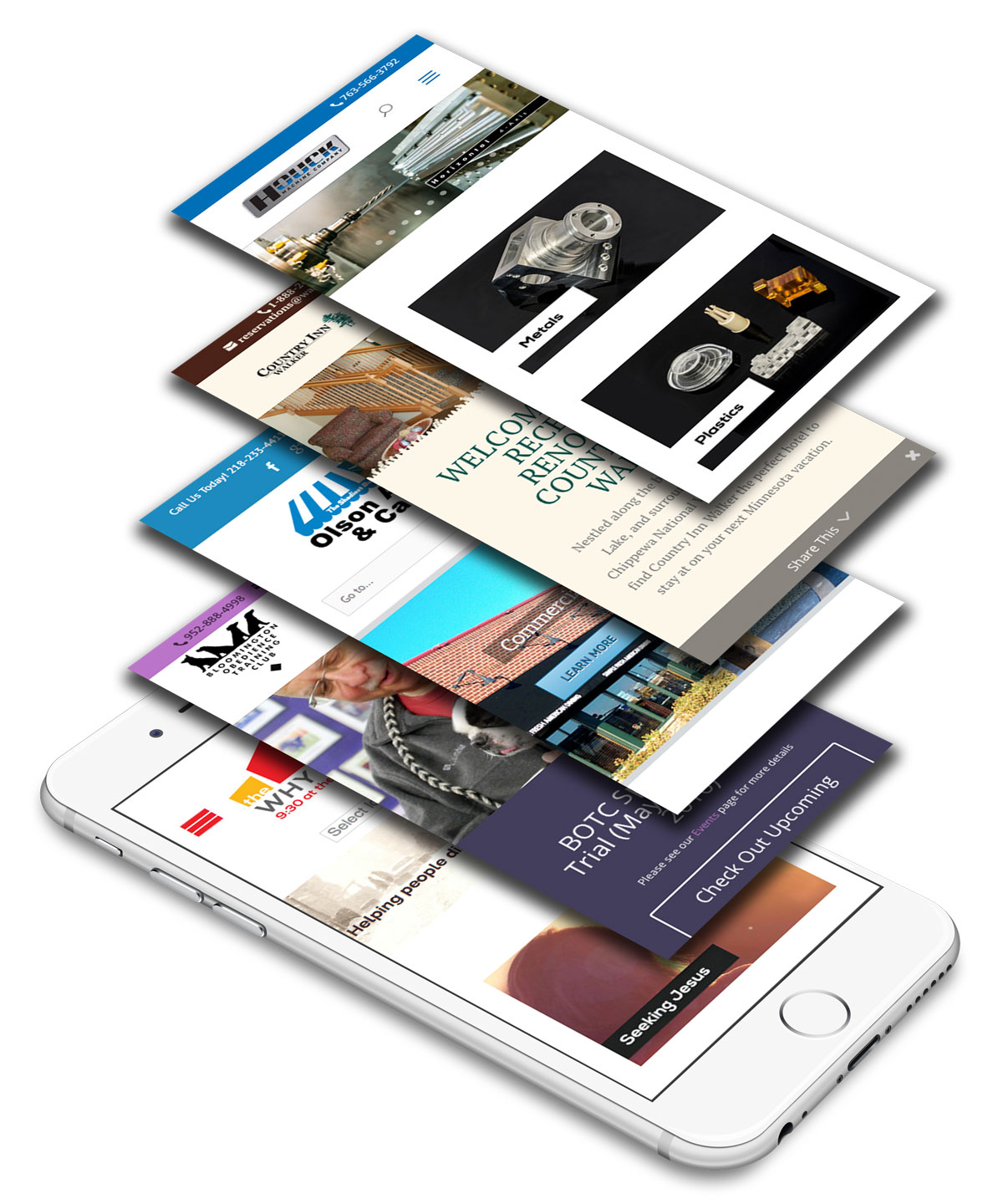 2017
Hired a Business Coach
Did a business refocus on services I offer.
Power team assembled for referral partners & subcontractors in graphic design, photography, copywriting, IT.
2018
Hosting Upgrades & Non-Profit Partnership
Add FREE SSL Cert. (https://) for all web hosting plans.

Partnered with Raising Hope Nicaragua to help bring food and education to those in need (families in the dump).

Volunteer work with ROL Church.
Fargo web hosting business acquisition (Cow Genius).
Brought on 2 more Developers for the BYGC Software
Now offering Website Health Check / Reports.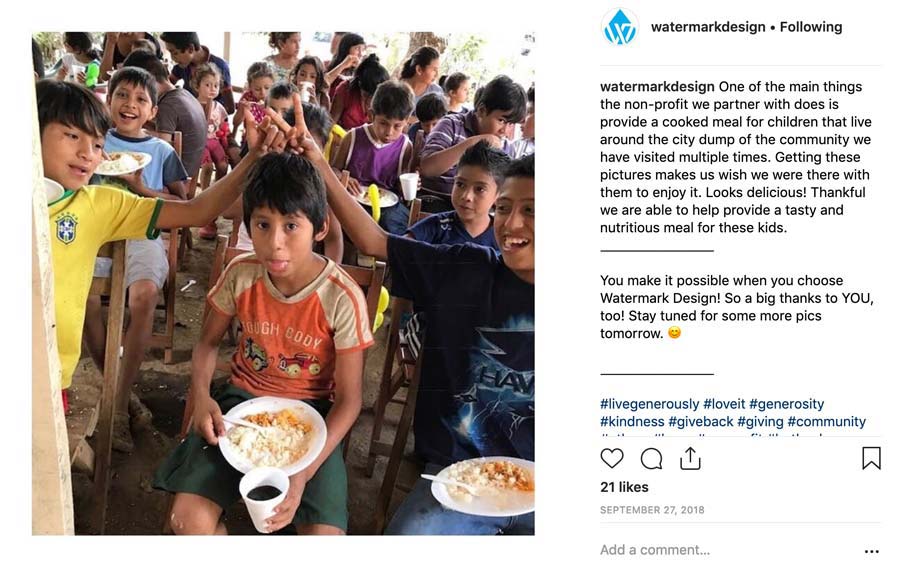 • Website Health Check / Care Report ($129/monthly or per request)
PDF emailed
— Date: [enter]
— Overview page
— Optimization (database and post revisions): as your mysql database grows it can slow down your website performance
— Backups: off-site to Dropbox
— Analytics: traffic overview of page views, session duration, referrers, keywords, pages and countries
— Performance: page speed grade and recommend where to make improvements for load time
— SEO: keywords overview, top rank, first page, visibility, newest and oldest rank
— Security: history of plugins, themes, WordPress or blacklisted from any search engines
— Sales: Woocommerce report (optional)
— Custom Work: Link Monitor, extra work recommended or done (optional)
— 30 minutes of updates
• Uptime Monitor (notified if your website goes down)
• Hacking protection and notification
• Single point of contact for your website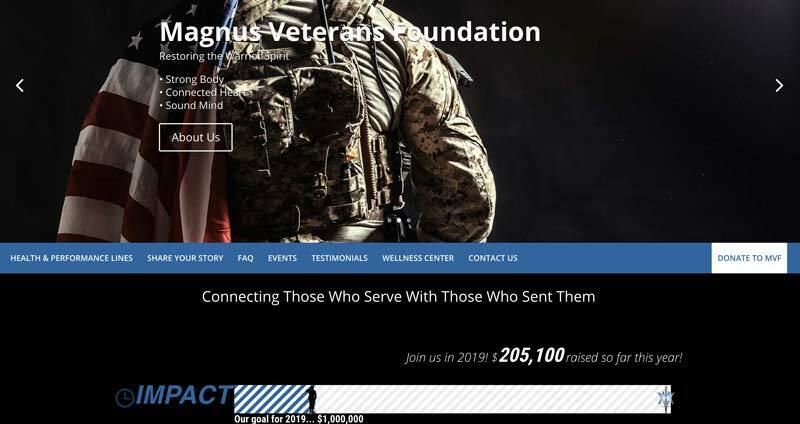 2019
Present
A few websites: The Magnus Foundation, The Cart Store, AL Woolhouse Contracting, JW Regulatory Consulting, Glasstastic, Diamond Grind Concrete.
Hired sales manager for BYGC Software.
Goal to get 10 more Google Reviews
Goals For 2019
Ways You Can Help Me Reach My Goals
Build Your Golf Cart Software Clients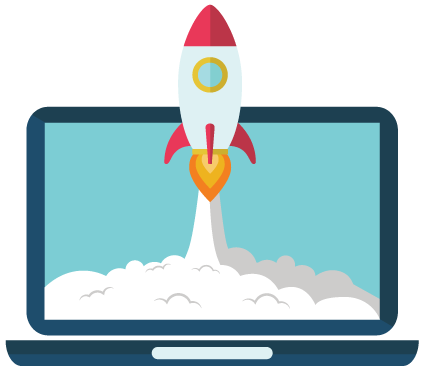 Watermark Design Listen For:
New businesses (startups).
Doesn't have a website.
Broken websites (pages and links don't work).
Websites that don't work on phones & tablets (not mobile friendly).
Websites that are over 3 years old.
He built his own website.
His sisters cousins boyfriend built their site.
Being held hostage by their designer for every update.
Would like to be found with local SEO.
Website is not user friendly (hard to navigate).
Can't login and make edits on their own.
Would like to have show them how to update their website in WordPress.
Would like to deal with someone locally in Minnesota for domain, web hosting and web design.
Frustrated with large hosting companies (ex: GoDaddy, Bluehost, Host Gator, Yahoo).
Need a SSL Certificate (https://) setup. FREE with our hosting!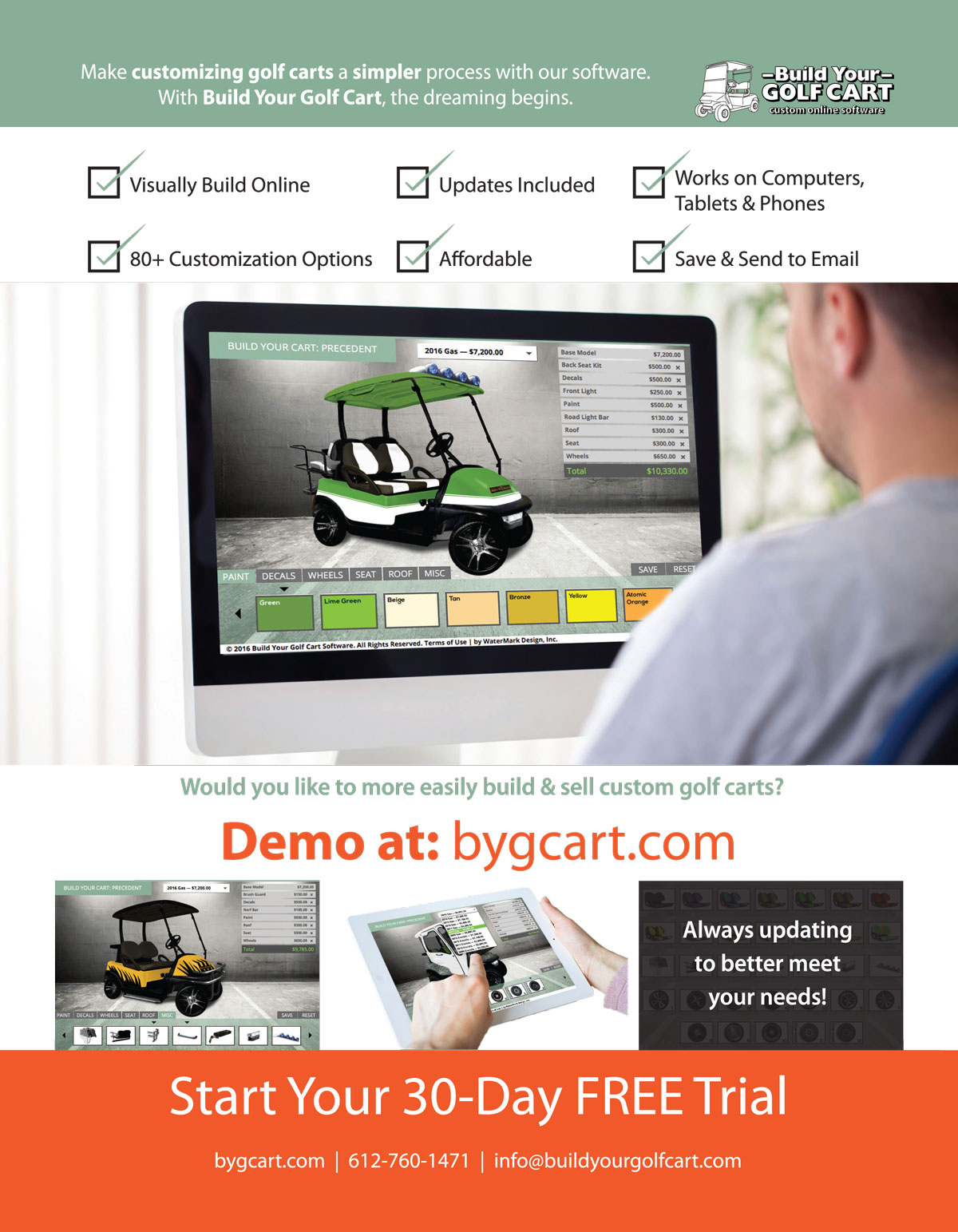 BYGC Software Listen For:
Golf Cart Dealers in the USA.
Friend that wants to customize their golf cart online and introduces me to their local dealer (affiliate promo).
Dealer that builds custom Club Car Precedent golf Carts.
Dealer that builds custom E-Z-GO RXV & TXT golf Carts.
Dealer that builds custom Yamaha Drive golf Carts.